Damsel is our escape artist and can untie ropes for her and her herd mates. She is also the official greeter in the barnyard.
Damsel makes ALOT of milk!! She did have mastitis her first year and unfortunately has a lopsided udder- so my beautiful girl is just a much loved breeder verses a show girl. She does have more show width on her teats- but they are longer and she is very easy to milk even with my big hands. she produces a good stream of milk and empties right down quickly.
She comes from a very dairy line of Mini Nubians whose breeder bases her line off of their milk production. Damsel's dam does have her milk star(*P), and her sire's dam (4*P).
Sire:Green Gables GS Remember the Battle *B

Dam: Green Gables MB Silver Moon Shadow *P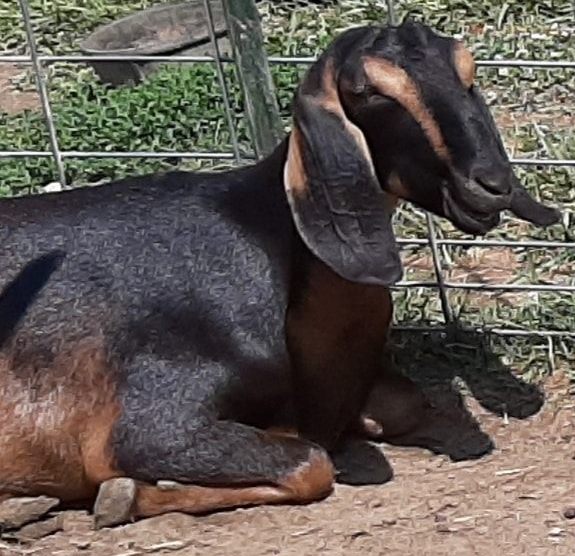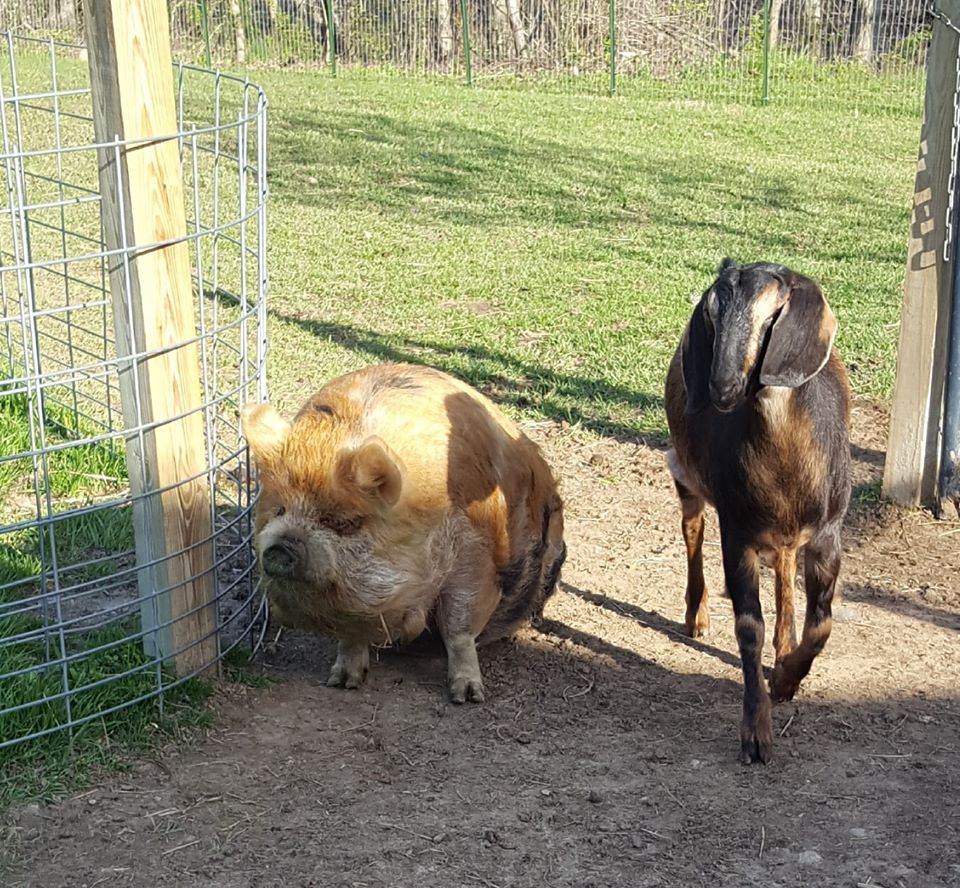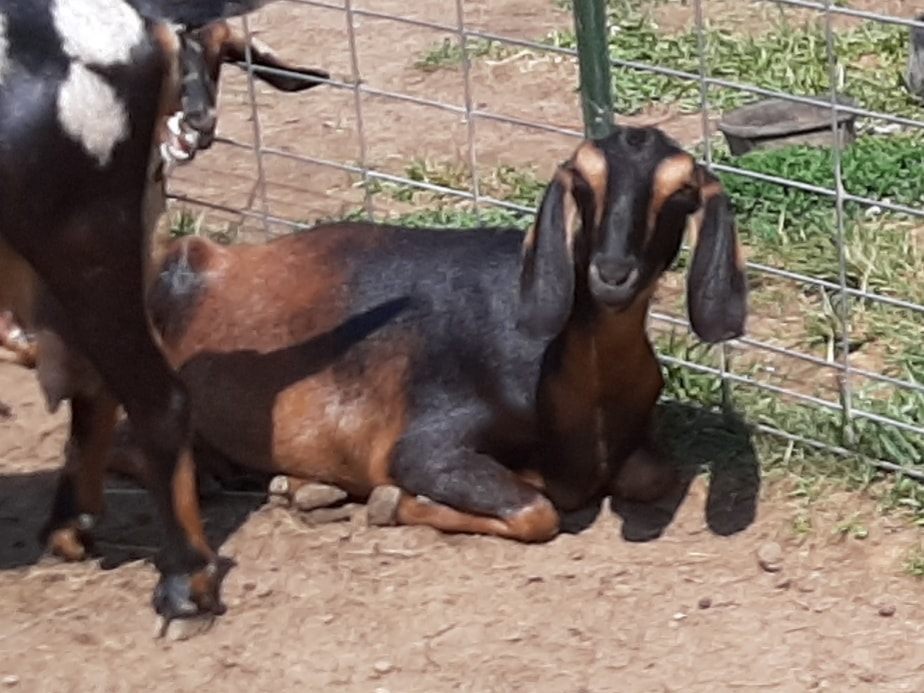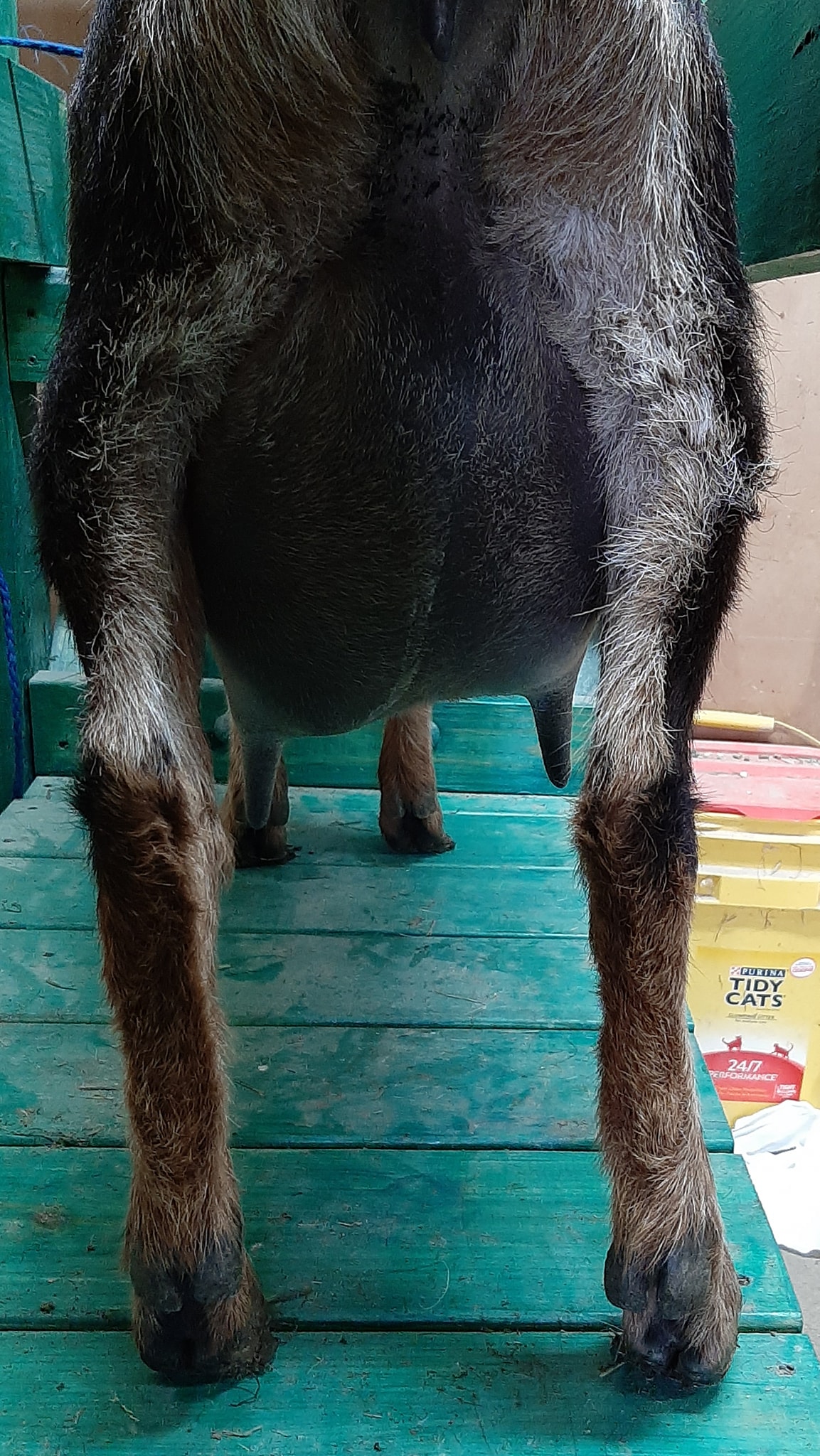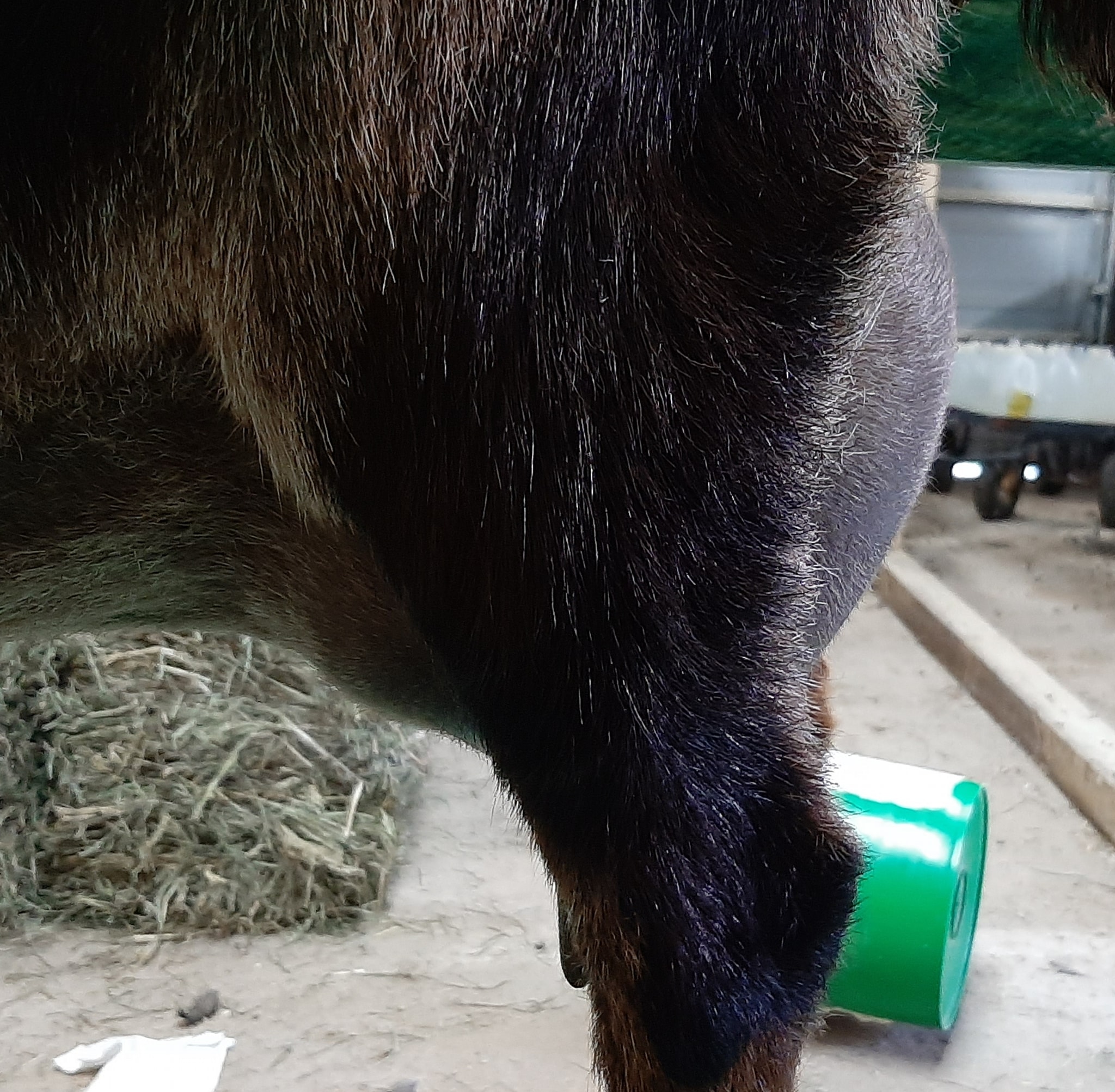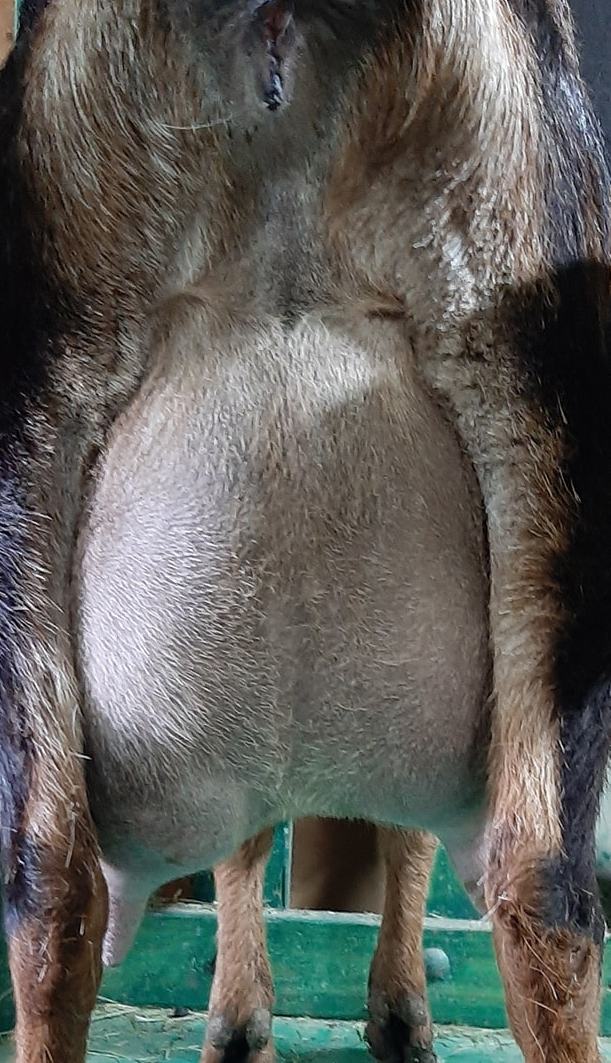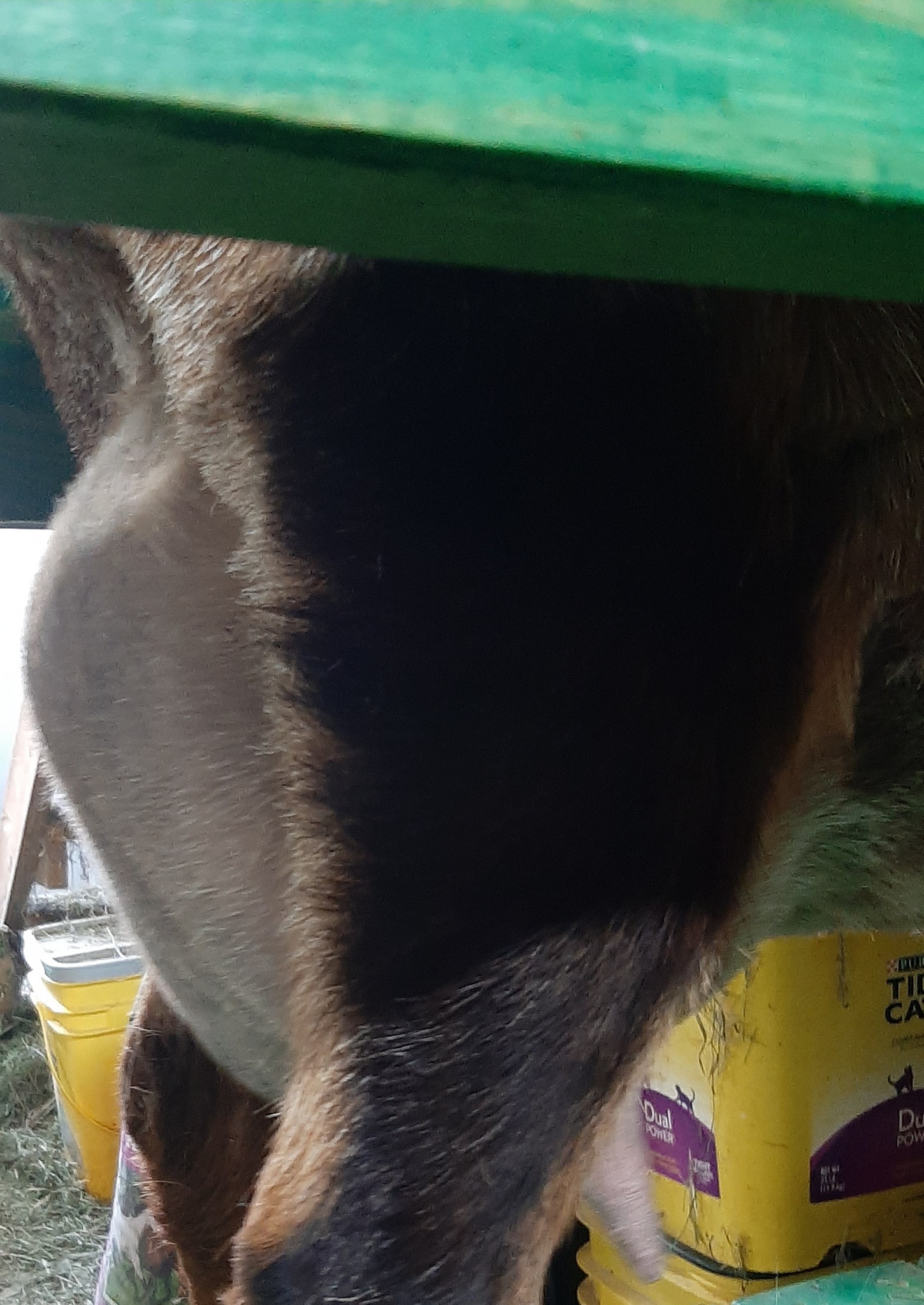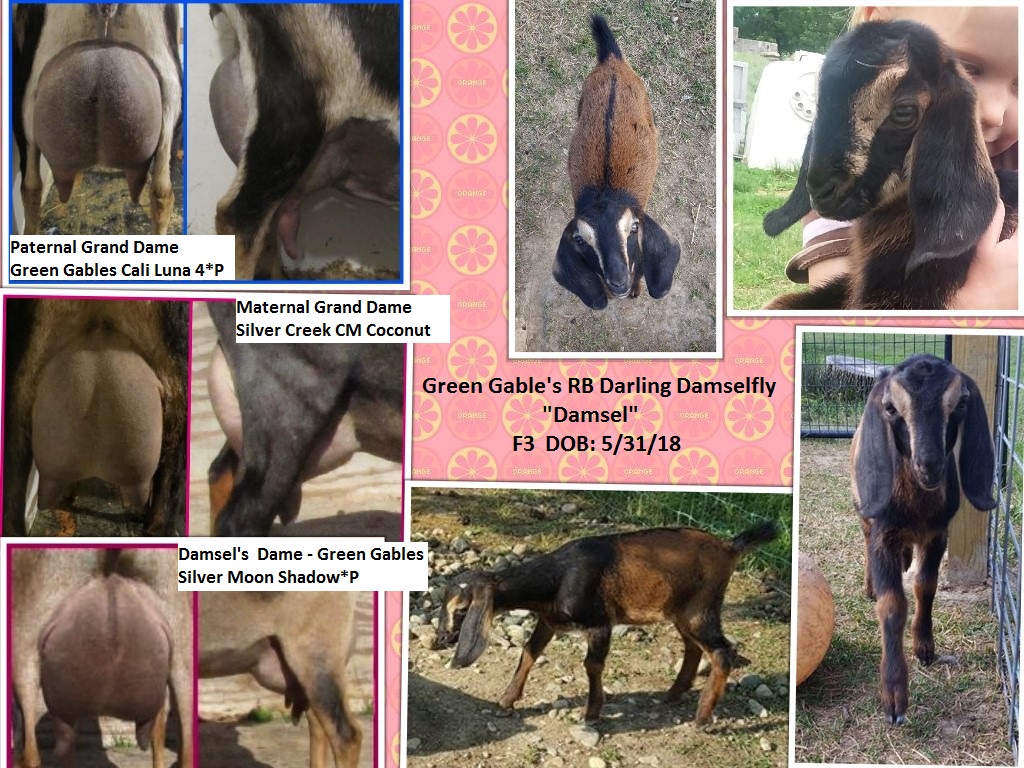 Udder pictures above used by permission from Green Gables Mini Nubians