FOR SALE:


check out my Facebook page
or email me for more info!!
Count is available for sale.
F5/ *B /

$500
Click link on name to go to his page
I have a few of his daughters here (both will freshen this coming year) and am planning to keep 1 or 2 this coming year. Unfortunately I don't have pictures of udders he has produced yet. This coming year is the 3rd kidding season I will have used him- I have been very happy with his kids.
The reason he is available is that I brought in several new boys this year and am on lists for a few others over the next couple years out of dams that have done well in shows, on milk test, and have udders that I love and appear to pass them on to their offspring- so I really need to be mindful of my buck numbers if I want to bring in boys from these specific dams. Unfortunately my only buck I currently have, that I have offspring from already, is Count. so he is available- this might come back to bite me in the butt as I do love his kids so far- and the others are unknown how they produce. If he doesn't sell- I am ok with that. Maybe I will realize a different one needs to leave besides him once his daughters freshen!!
this guy has good milk lines, his dam has her 3*P and an udder with lovely attachments & great teat placement. His Dam, HBK's Pippi Longstocking, on the 2019 1-day milk test top 5 list was - #3 in BF % His grand-dam and great grand dams also appear to have good udders- so excited to see what he will bring to the herd with his lines.
He appears to have good shoulders, pretty level topline, decent width of body, and nice ears. As a bonus he very flashy with markings and color- moonspots, white belt, and he is chocolate!!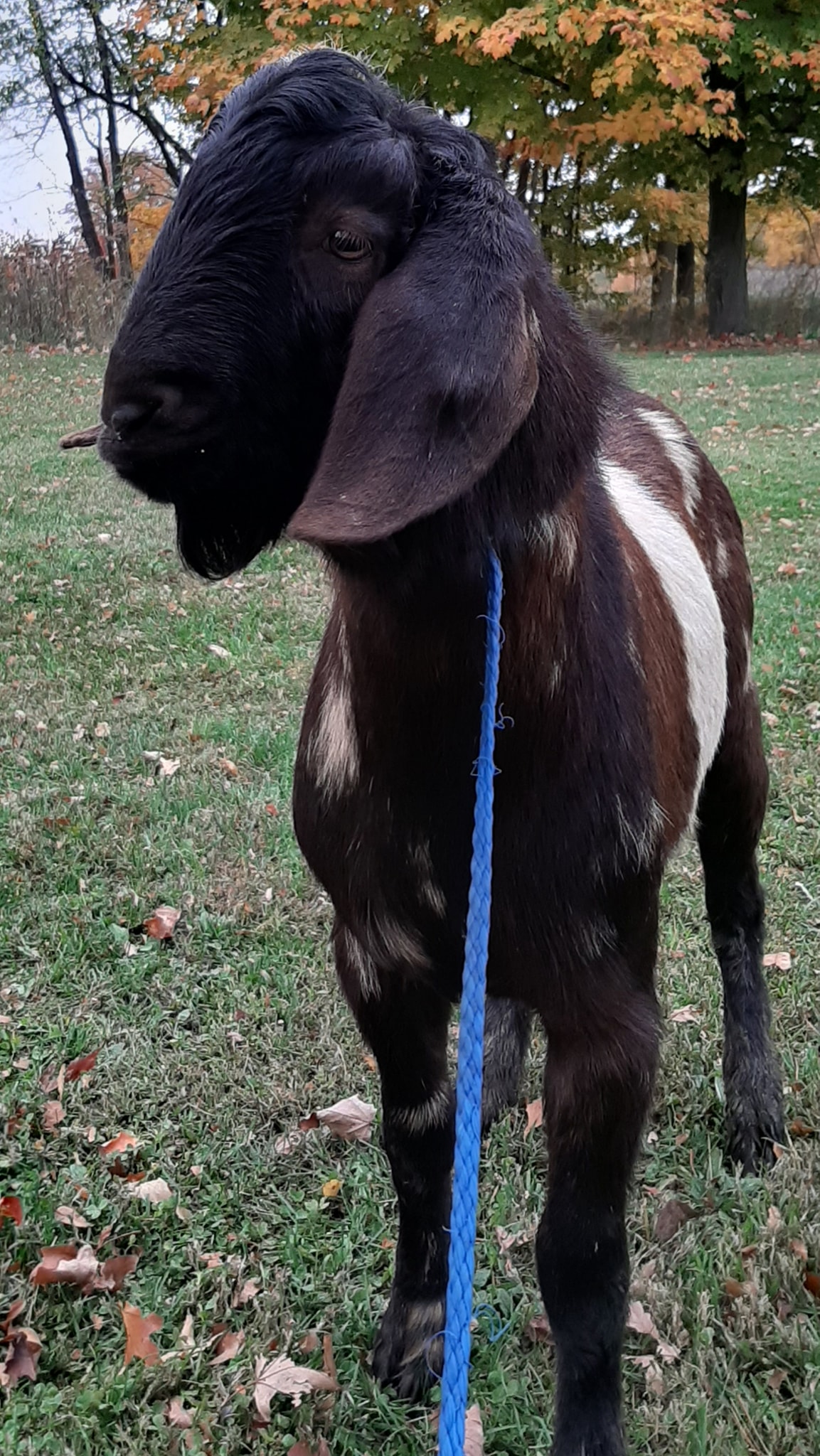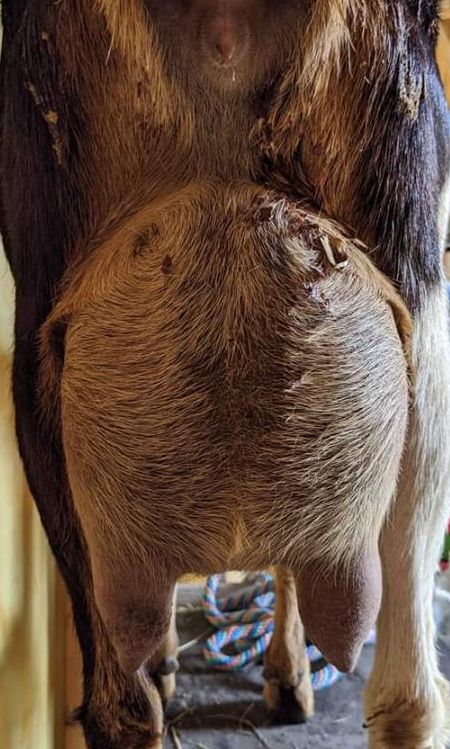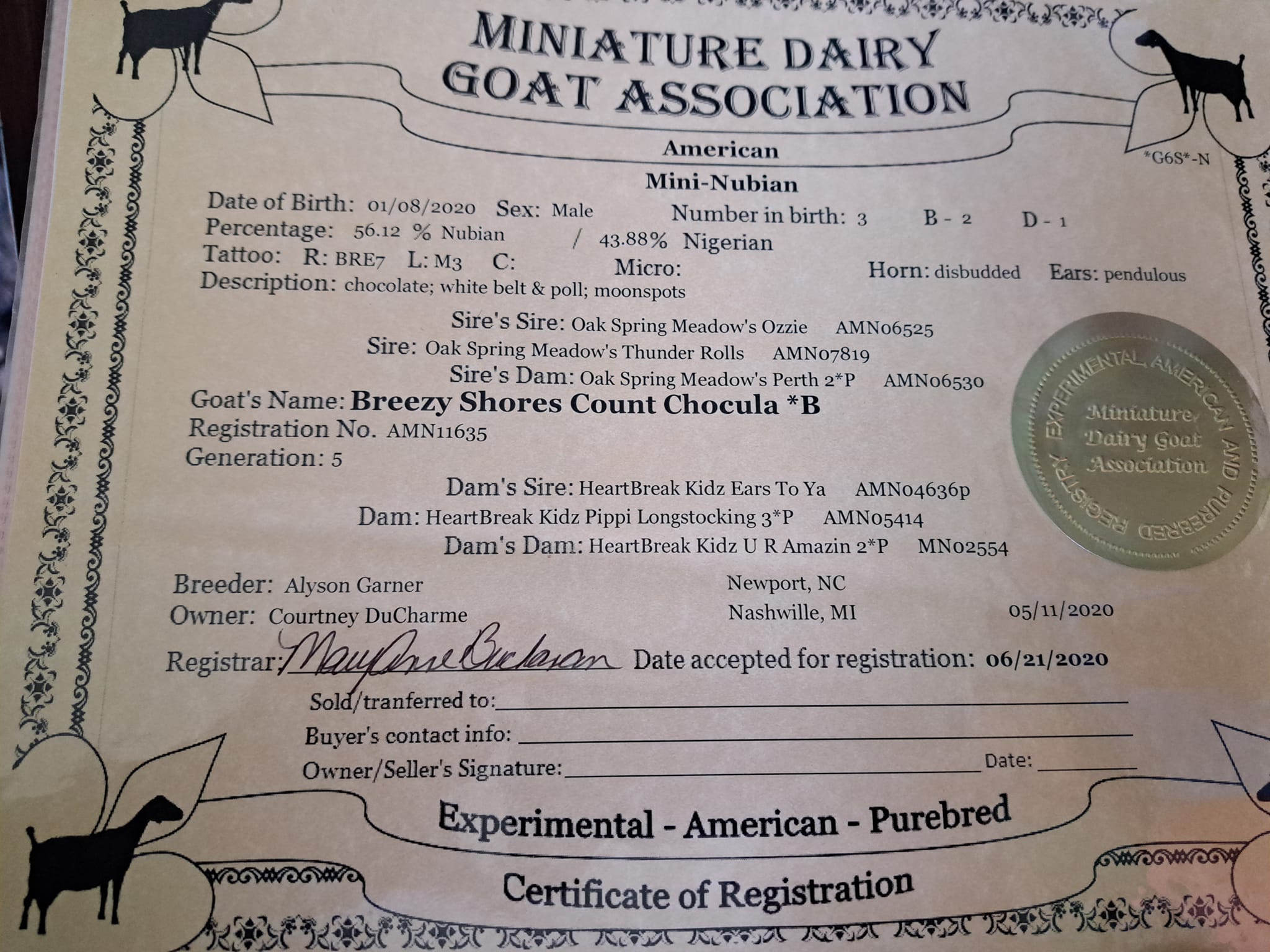 Daughter- Flower
(in jr Jr Doe Class fall 2021-1st of 10 both rings)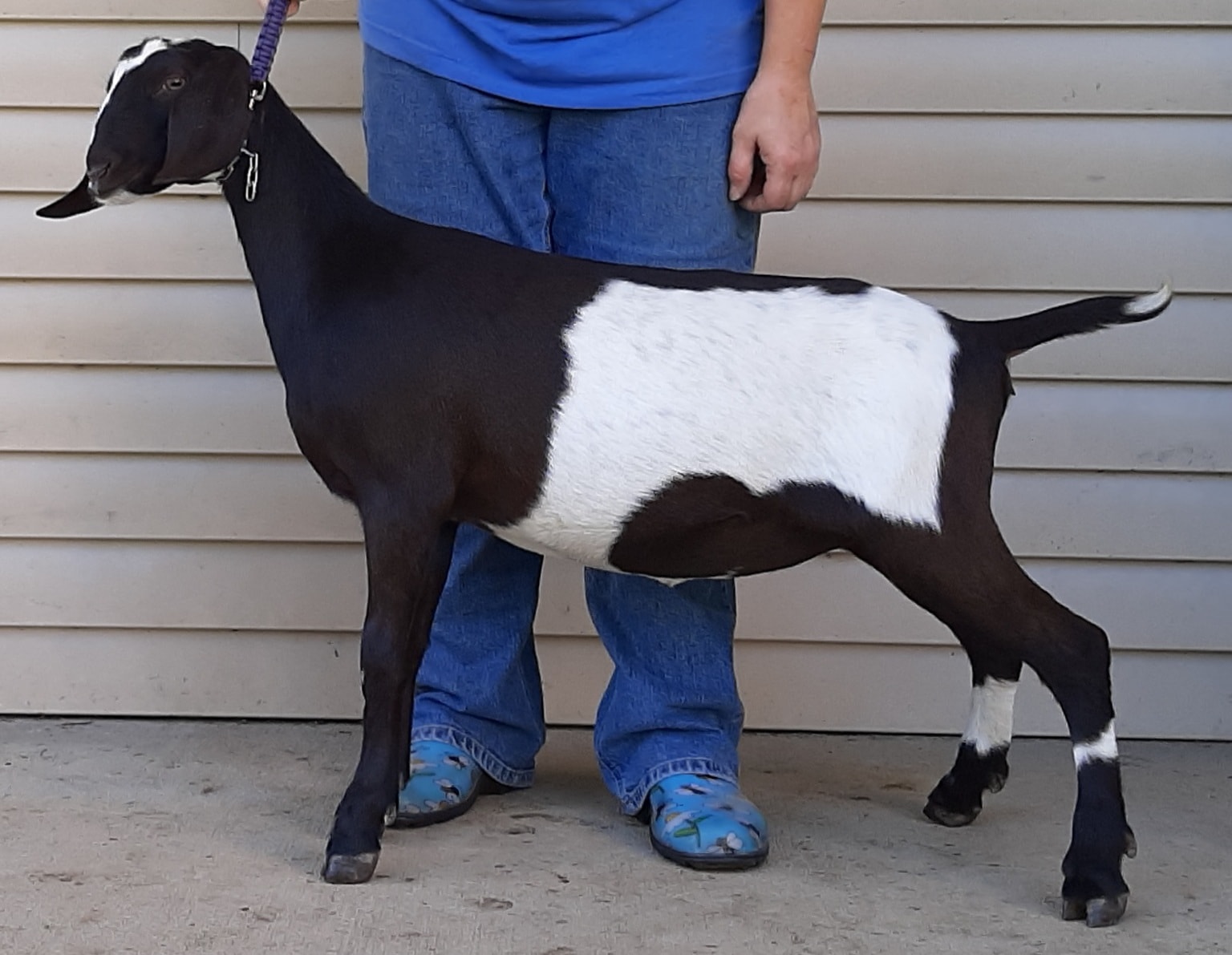 Below pics of all Count's kids born here
(aside from 2 DOA black/chocolate moonspotted boys)
No goats available until 2023 spring babies!!
OUR WAITING LISTS FOR 2023 ARE FULL
this does not mean there will be no publicly available kids in 2023-
it just means I have 12 names on both the buckling and doeling lists (some listed for more than 1 kid).
Because I do not require deposits some people may find goats elsewhere and if someone wants a specific pairing or look that is not available they may pass on their picks.

We will post available kids on our Facebook Farm Page as well as the website.
If you would like to get on our waiting list for 2024 or 2025
please send me an email or PM on the Facebook page those are starting to fill up too!
Don't forget to check out my facebook page at: