I choose her due to her dam's udder attachments. As a bonus she is very colorful too which helps.
She share's the same Breeder & the same sire as The Count (one of my bucks)
Pandi is very sweet but not super pushy (like due to being smaller than 3 pushy 3/4 grown girls) she is content to see you and be near you- but not ON you. She was dam raised the 1st 8 weeks of her life and bottle fed the from 8-12 weeks. I strongly prefer that personality off of goats raised 100% on bottle (super pushy & often poor manners) or 100% dam raised with little human interaction as babies (more stand-offish).
Pandi could be a touch longer in body; but has ALOT of depth and width (or is she just fat?). She is a short girl and was held over to almost 2 years old for her first breeding as she didn't seem big enough as a yearling to be bred. I look forward to seeing her FF udder!
Dam: Ginger Top Farm Keeper of the Flame (Miranda)
Sire: Oak Spring Meadows Thunder Rolls (Brooks)
Dam's Maternal Grand-Dam
(Flying J Farm Clementine *P)
(produced over 7 lbs of milk per day)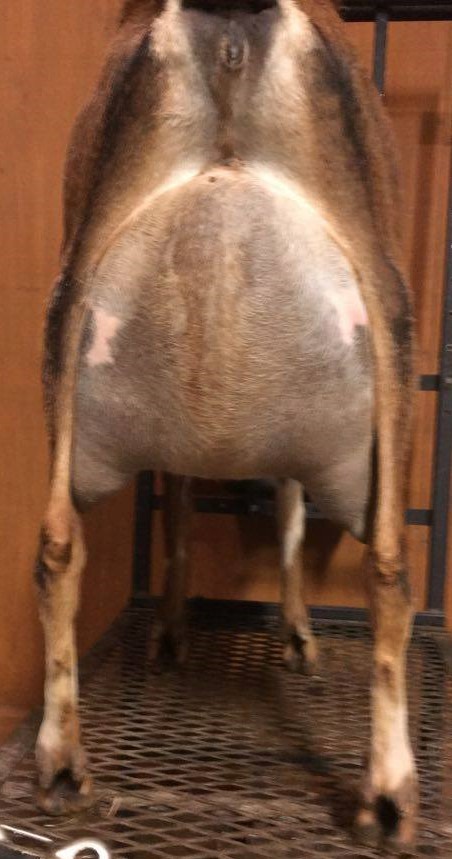 Dam's Paternal Grand-dam
(Daystar's Days of Grace 2*P)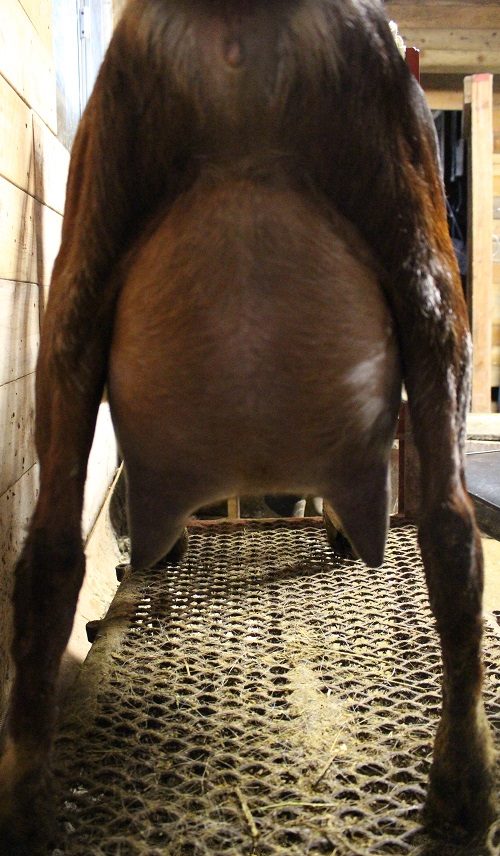 Dam's 2nd year udder: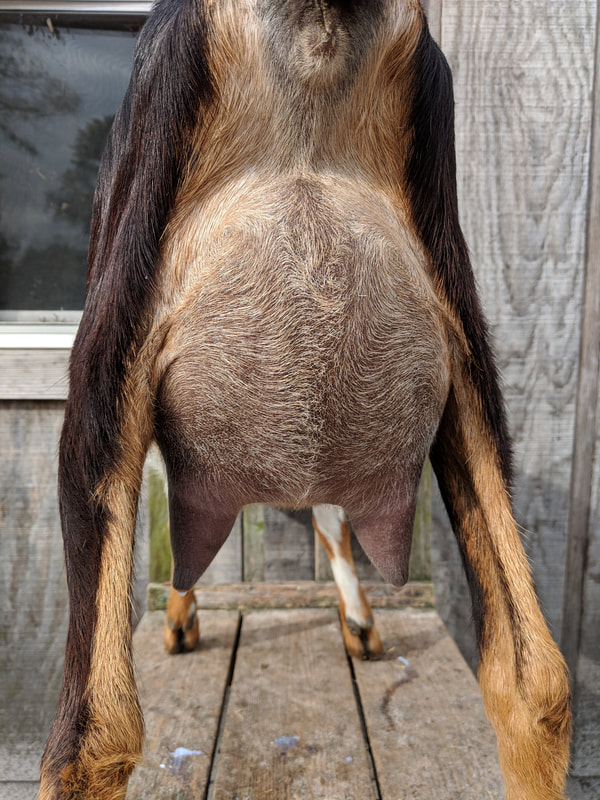 Dam's 3rd year Udder
(milking a gallon a day)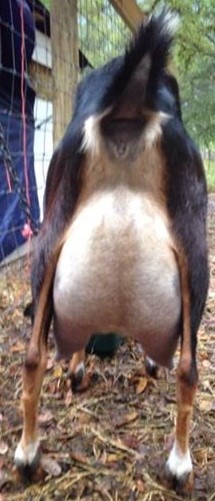 Sire's Dam's Udder
(Oak Spring Meadow's Perth 2*P)
Sire's Paternal Grand-dam
(Tanbrit Tiny Olivia)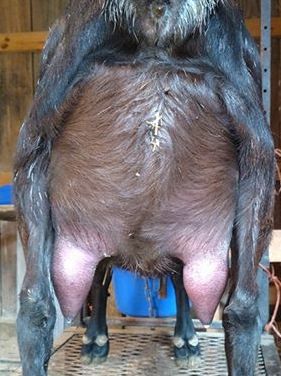 Sire's Maternal Grand-dam
(Canoel Farm's Saponi Caledonia*P)