Promise comes from Kessel Run in TX. I LOVE everything about Peaches' udder (her grandma) and Ladybug's high, wide, tight udder (her other grandma). Mocha, her mother had beautiful body structure and with the strong genetics between her and the buck she was paired to- I really wanted a doe from them. I am really pleased to have Promise in the herd,
I really love the udder shapes, heights, and attachments in her lines. I prefer udders with teats that stay above the hocks- and her family tree looks great with that!!
Promise's
paternal grand-dam was in MDGA's 2022 top 10 - #7 in BF WT & #8 in BF %.
She is still growing and some days looks great and some days she is just a gangly girl- looking forward to seeing her mature and her FF udder!!
As a bonus she is polled.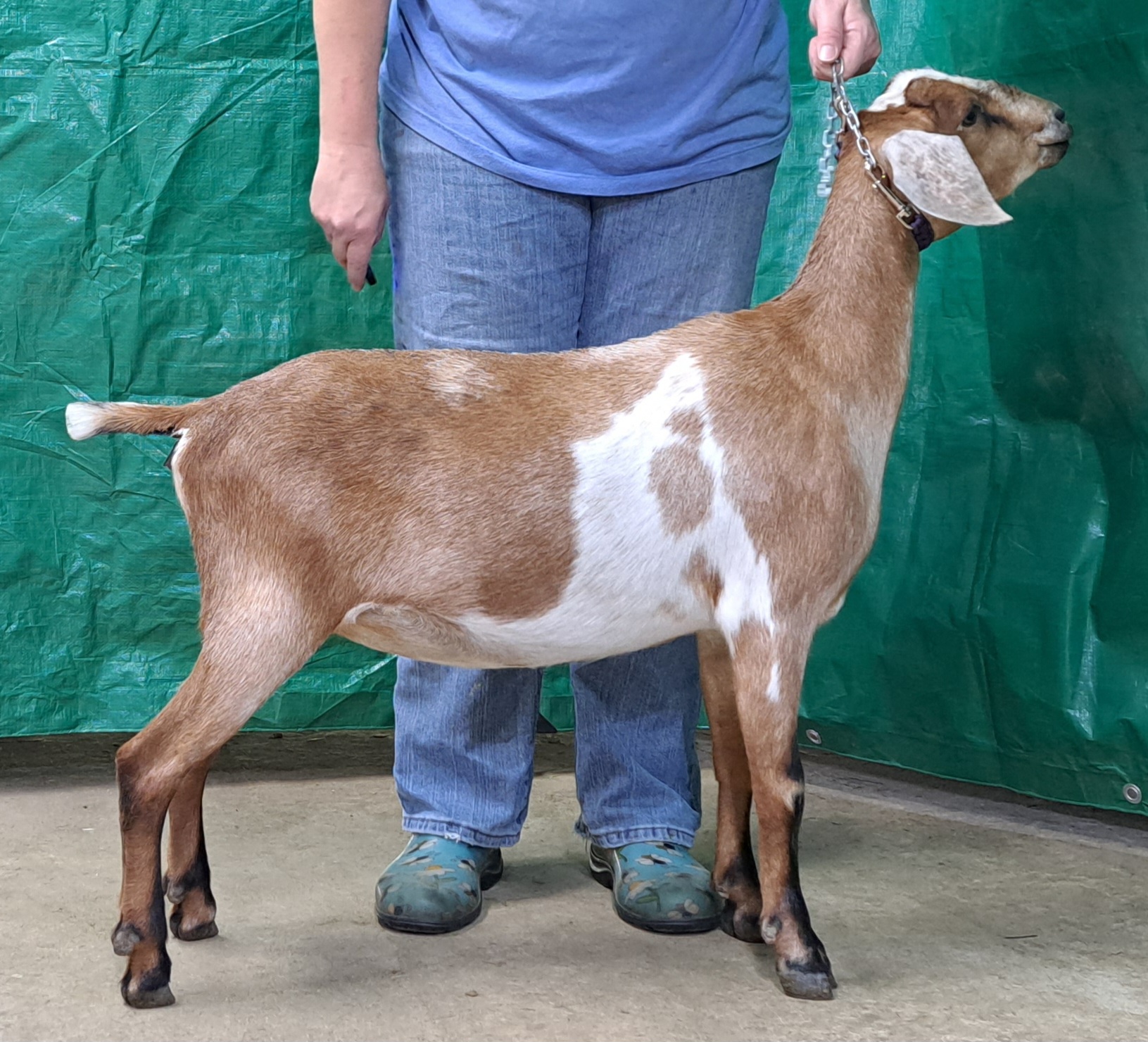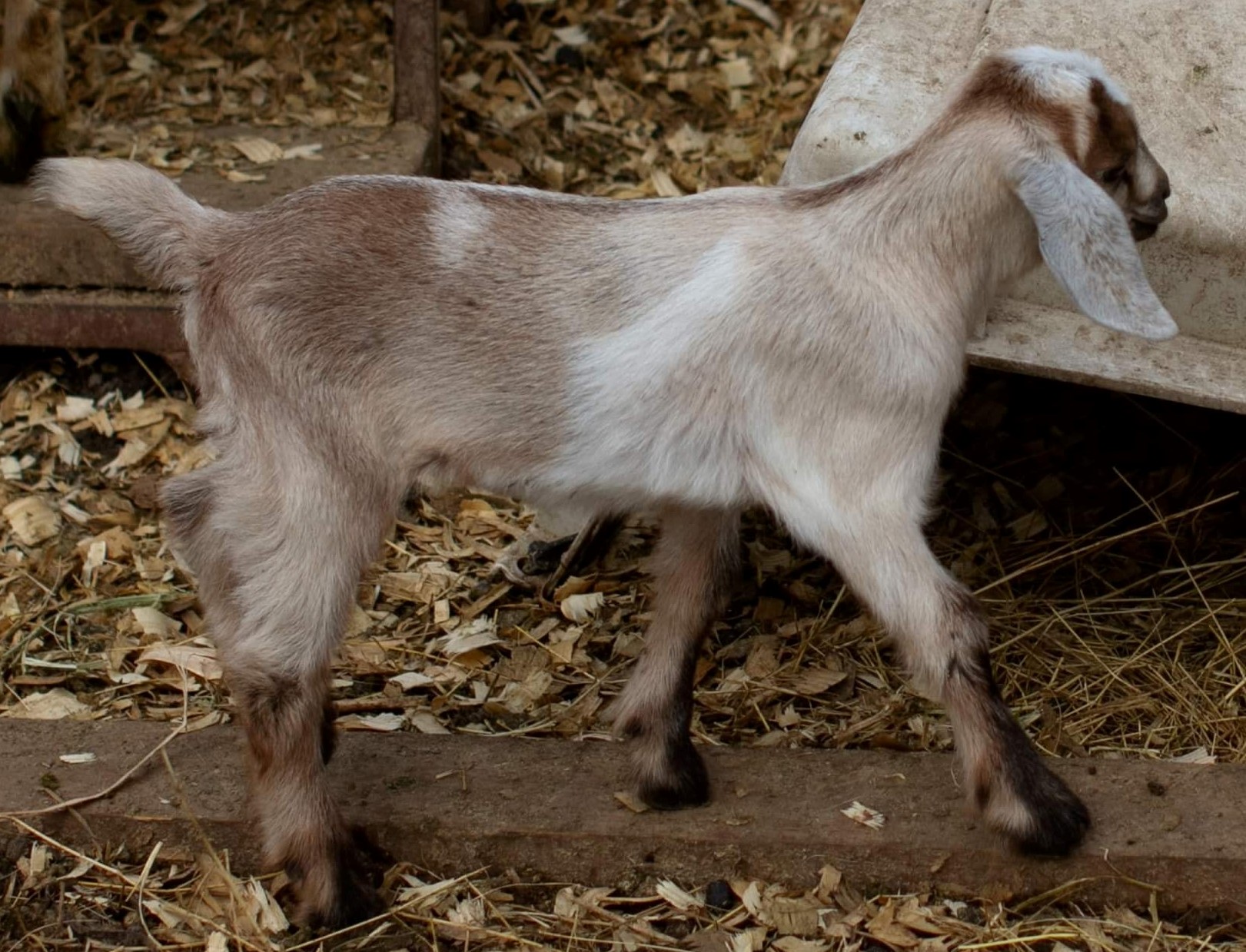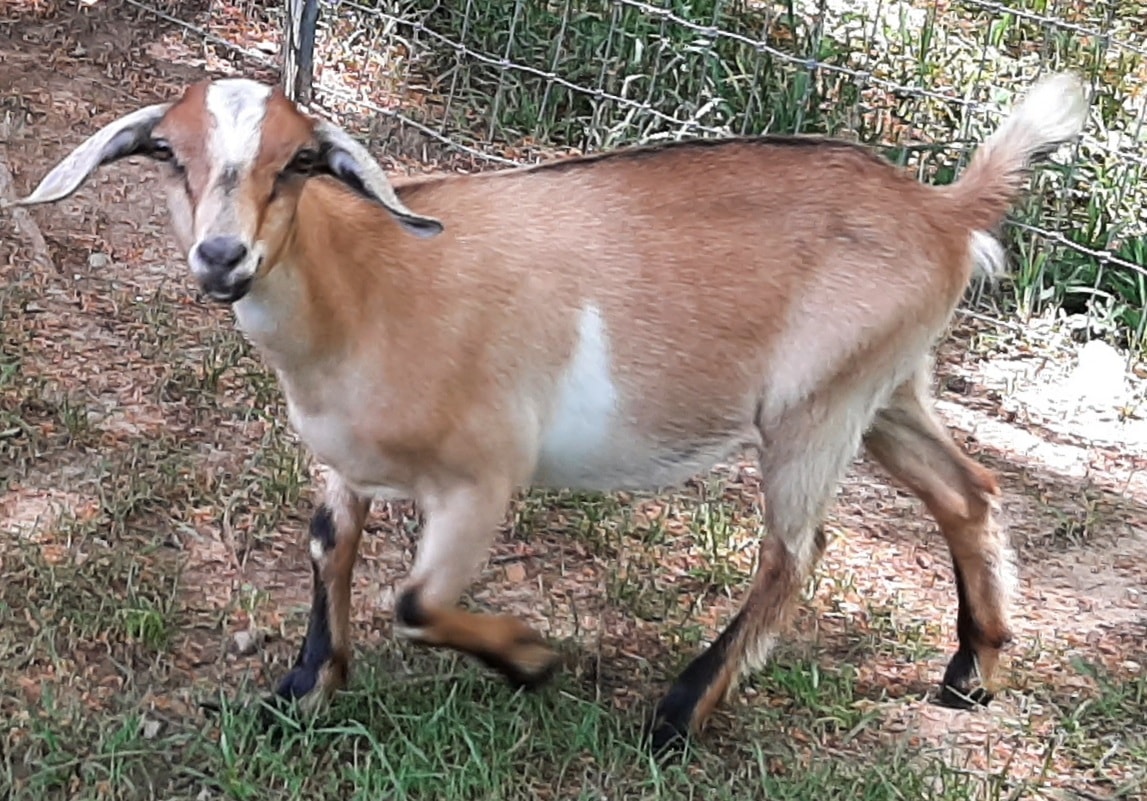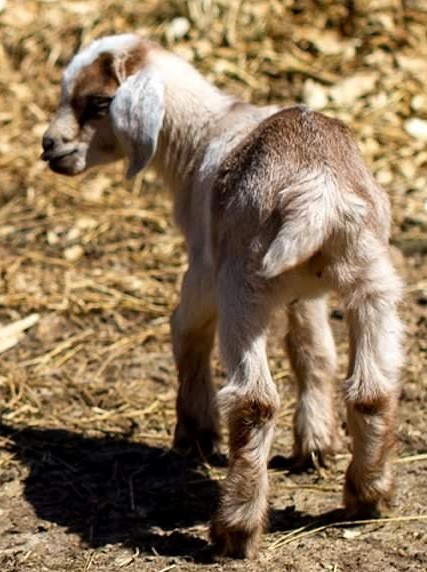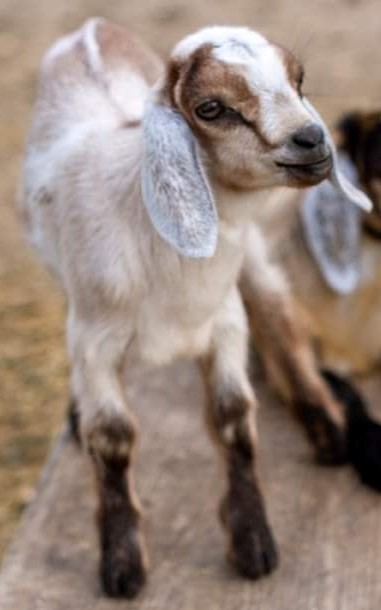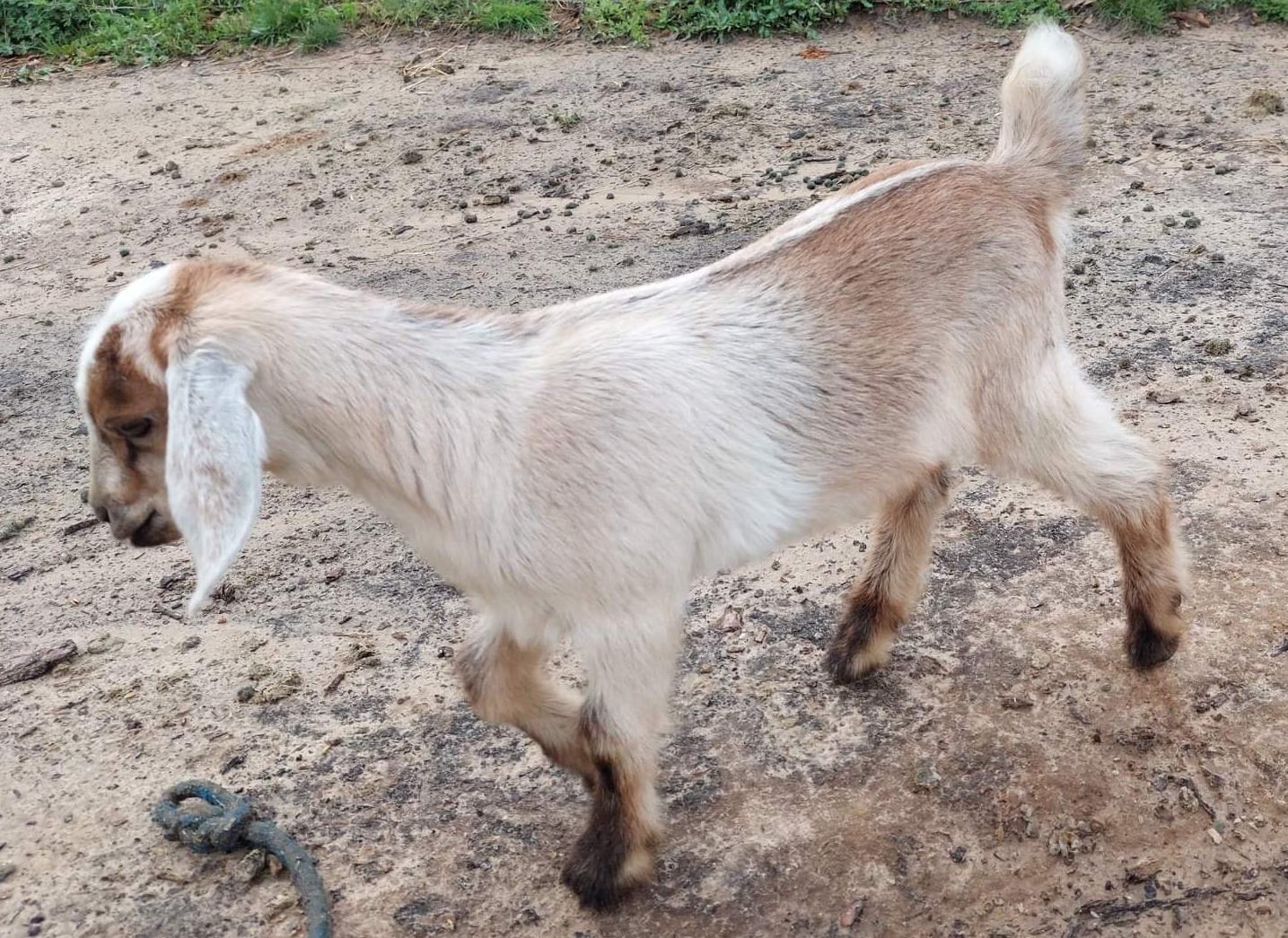 Dam's udder
Dam's Dam's udder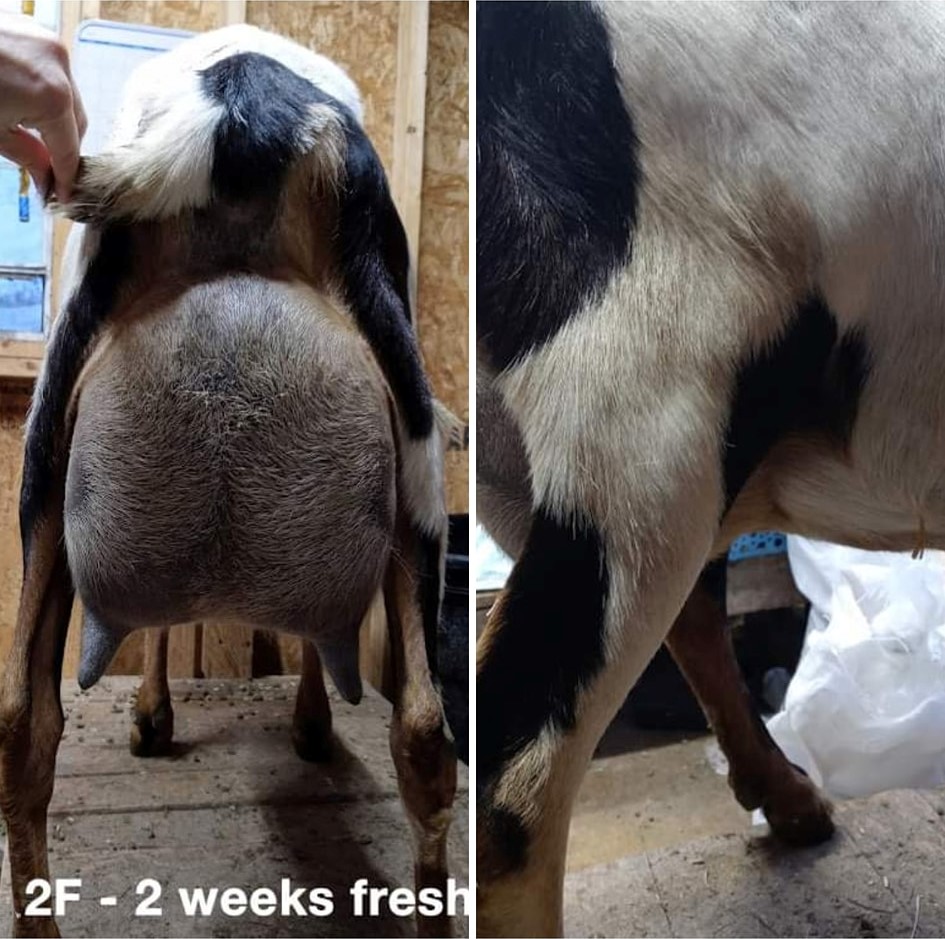 Sire's Dam's udder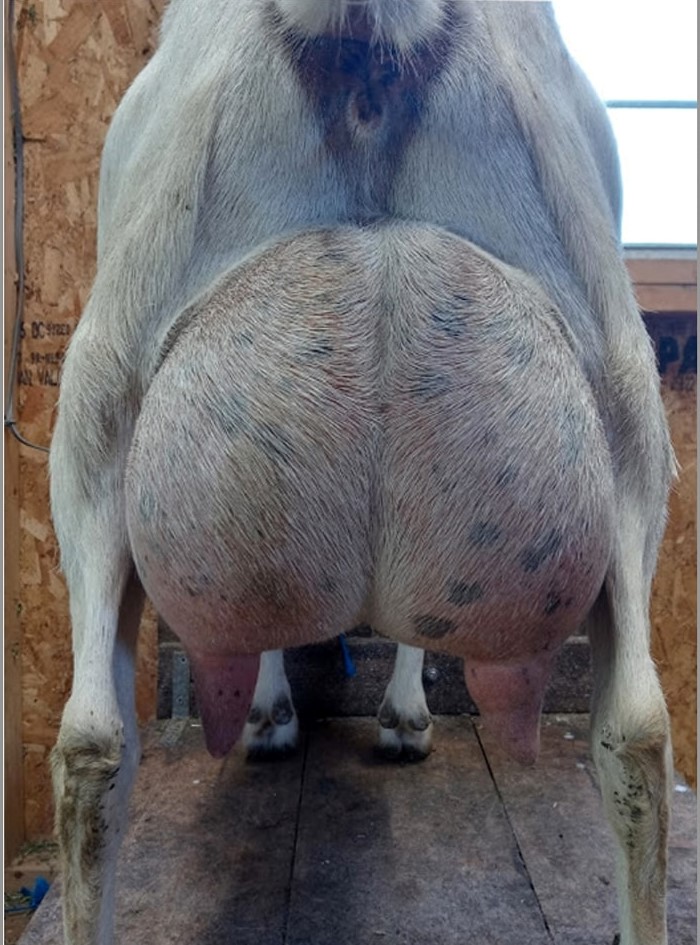 Dam's Sire's Dam's udder