I have wanted this girl since she was a baby!!
I tried to buy her twice from her breeder with no luck and it took 4 years...
but she finally came to MI!!
She brings- great conformation, excellent udder genetics, and has her *P!!
She is great on the milk stand, has great attachments, wonderful teat size for hand or machine milking, strong milk streams and milks down fast.
She has AMAZING breed character (as a F1 78% Nubian- that is a good thing) and did well in CA in both live shows and virtual shows when she lived there (she has live and virtual show legs). I hope to get her back into shows here.
Sire: Cornerstone Farm Moon Light
Dam: Urban Acres GB Black Pepper (she is on reference page)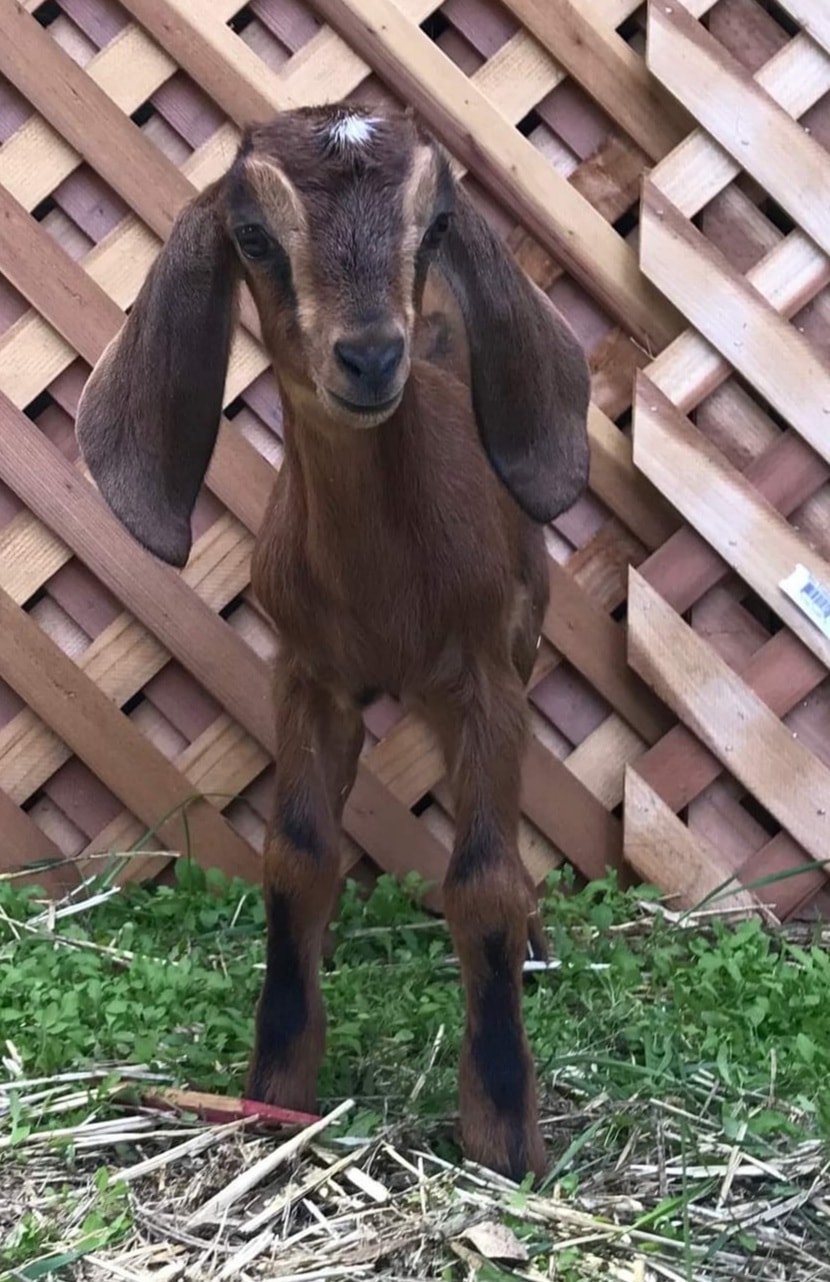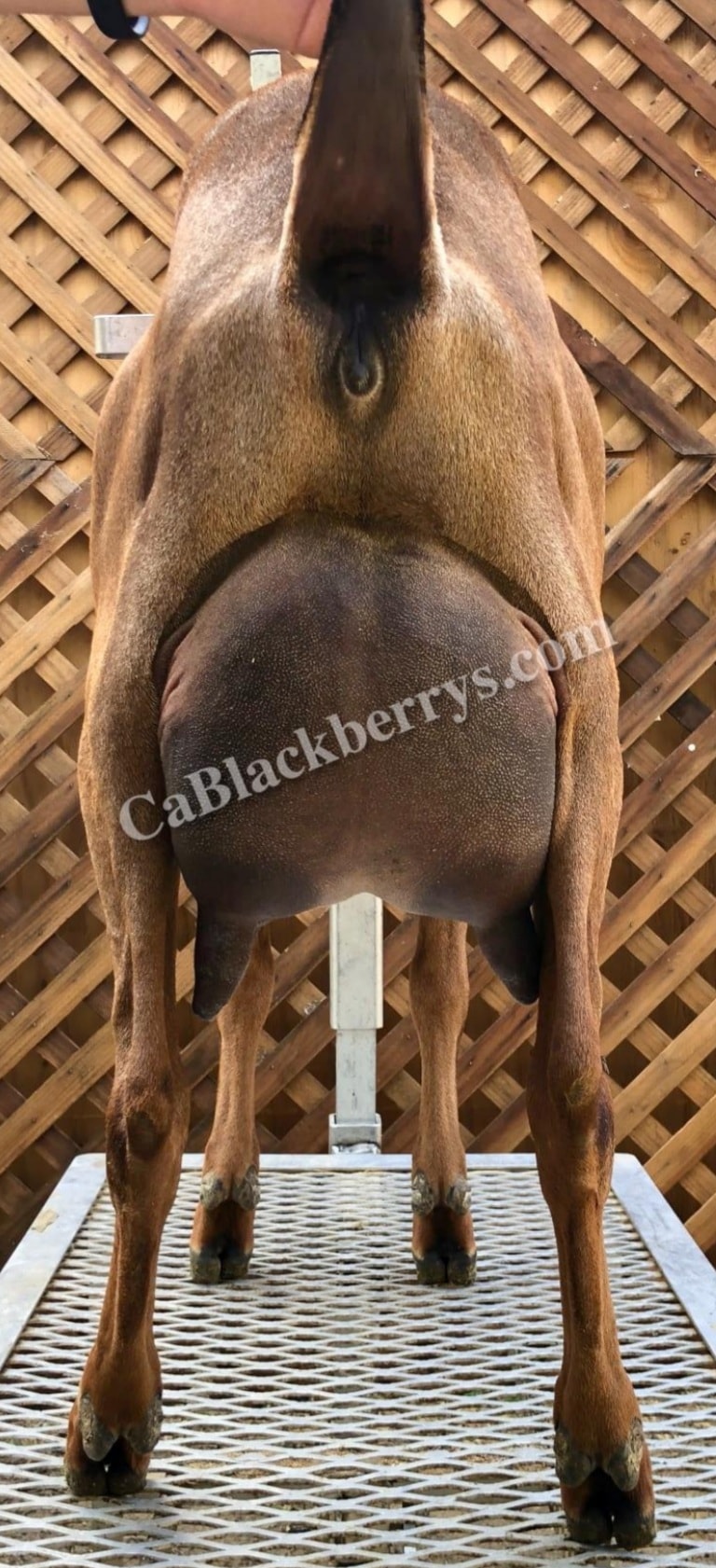 Above: 1st freshening udder
To the right: 3rd freshening udder