Quite pleased to be able to get Taffy this year!!
Lovely lines and fantastic udder on her!!
Taffy has a very nice high, wide, & tight udder with excellent attachment as does her dam and grand-dams. She could have a stronger medial attachment, so we will be careful to take her to boys that may help out there. She has good orifices and strong milk streams so she milks out quickly!! Her teat size is good for hand or machine milking.
Taffy on the 2020 305 day milk test top 10 list was #9 in BF %. Her Dam, WF SG Royal Candy*P, was on the 2018 305 day milk test top 5 list was #5 in BF %.
Body-wise she is a nice deep wide girl.
As a bonus she is polled.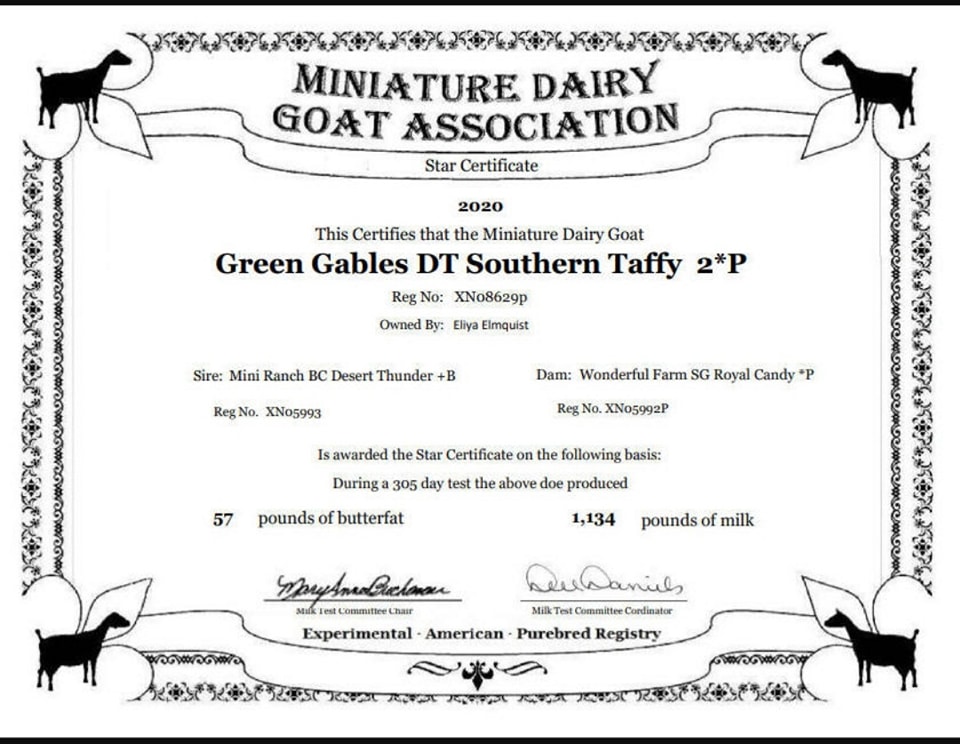 Below - Sire's dam Bella