This boy was picked off of udders...
but does have lots of spots and blue eyes as a bonus!!
The farm I got him from unfortunately does not do milk testing- but does buy most of their goats from excellent stock and paying close attention to udder attachments and shape. Most of the farms that they buy from do participate in milk testing. So although he will have to earn a milk star- I feel comfortable his daughters should have no problem obtaining theirs so he can obtain his!!
His Grand Dam Maggie (Magma) is one of my favorite goats out of one of my favorite crosses (her brother Remmy is Damsel's dad)
She has her VMCH, 5*P, and was on the MDGA 305 day top 10 in 2 categories
and was on the MDGA 305 day top 10 in 2
categories and on the 2021 MDGA 1-day top 10
!!
His Great Grand sire (on both sides) VMCH GG Spice of Freedom +*B
is another of my favorite goats and I am glad to add more of his genetics in my barn as well!!
As Dash and Stella are Spice's kids- Sid is linebred on Spice!!
This line is packed with milk stars and lots of finished champions
in his extended pedigree!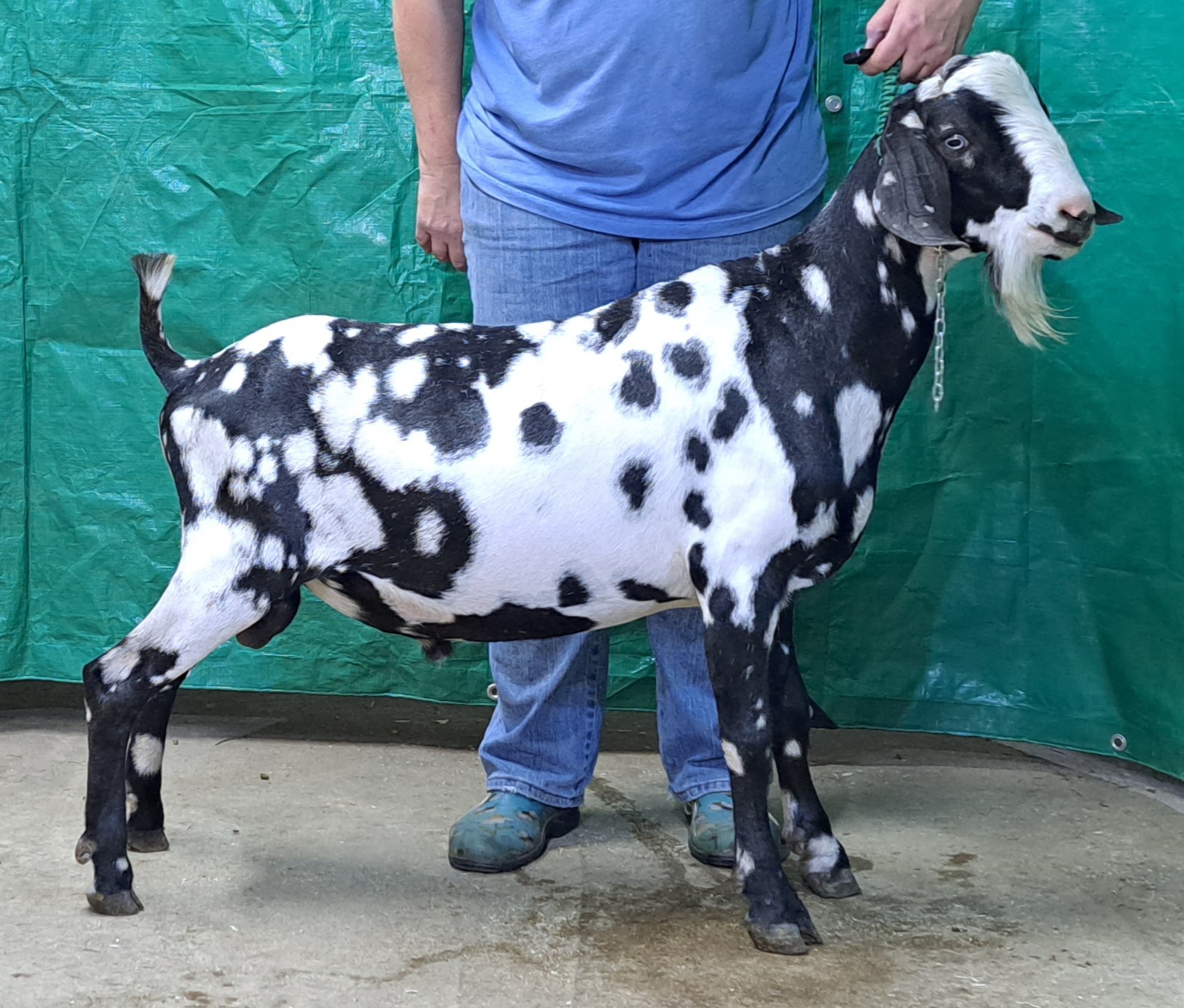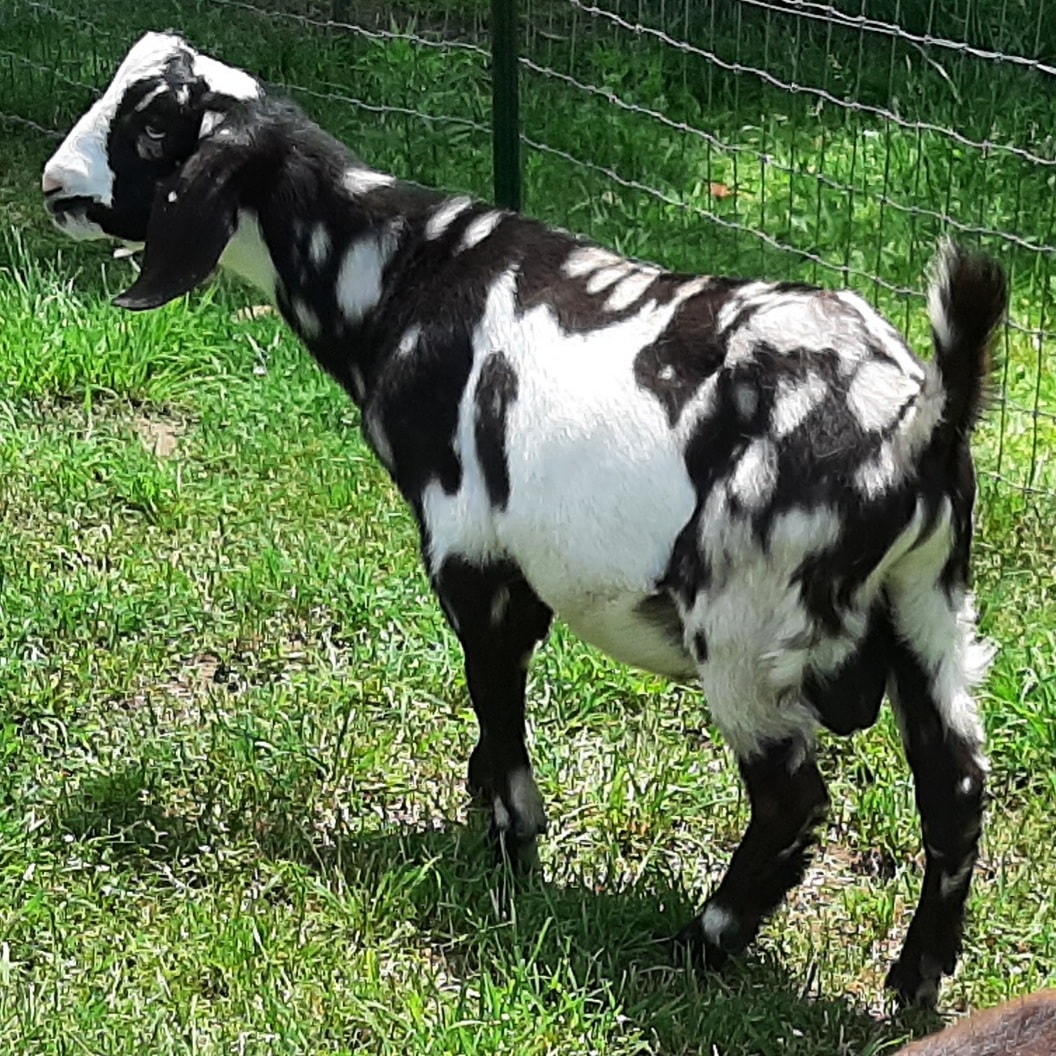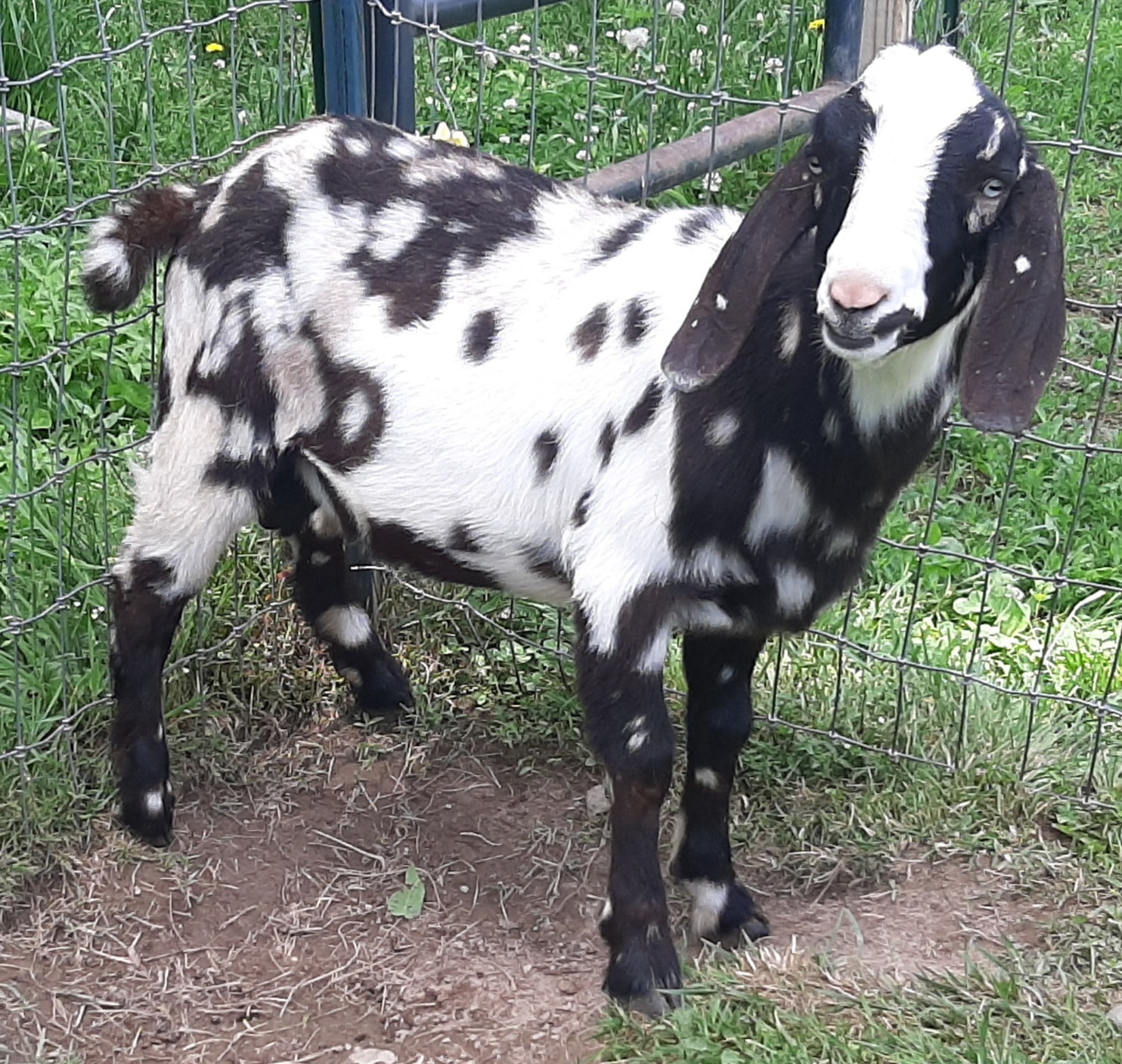 Udder pictures below are used by permission from Homeward Bound Farm and Green Gables
Dam's udder
Homeward Bound GTP Ruby Blue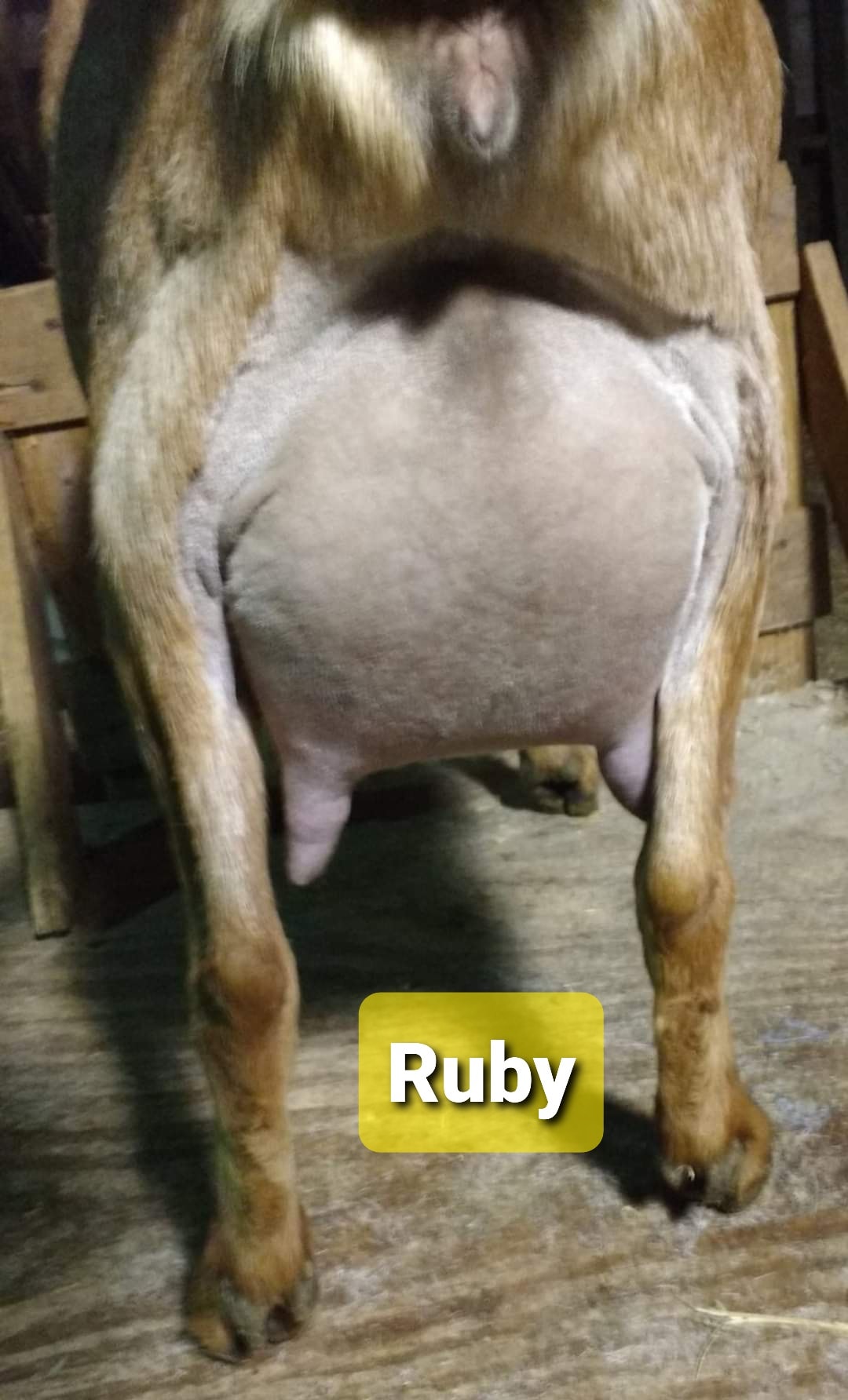 Dam's Sire's Dam's udder
Eddie's Place Nola Mae Blue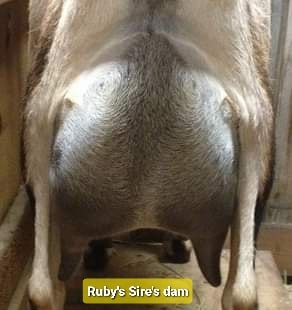 Sire's Dam's udder
VMCH Green Gables GS Magma 5*P
MDGA 305 day top 10 list in 2020 (in 2 categories)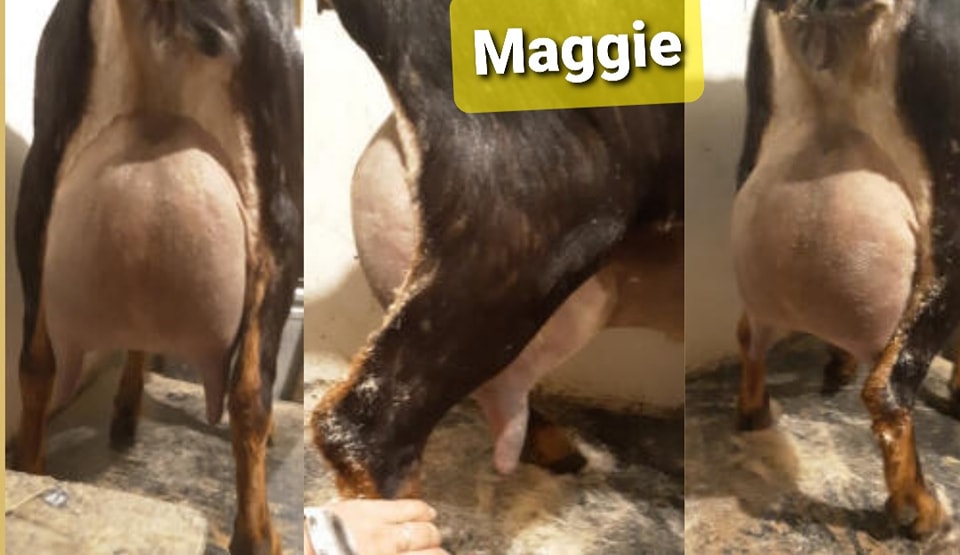 Sire's Sire's Dam's udder
Green Gables EHJ Amazing Grace *P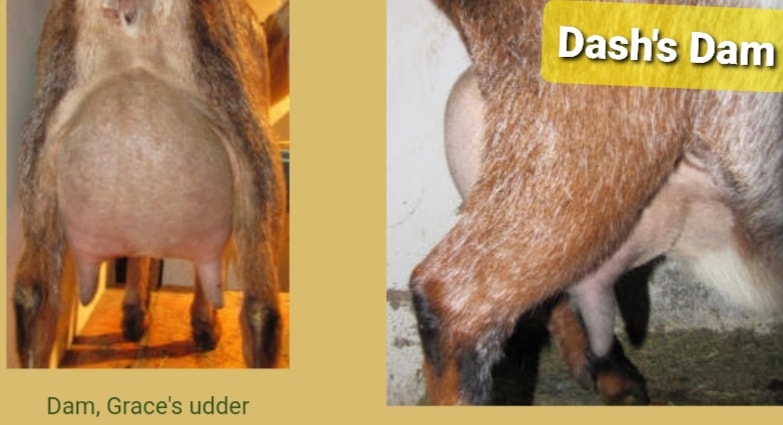 Dam's Dam's udder
Green Gables Stella