Finny is flashy girl for sure- she takes after her grandsire Nomad in coloring!! I am hoping she follows her Dam, grand dam, and dam's 1/2 sisters' with doing good at shows- V-shows and hopefully live shows as well!! Her family has done very well at putting alot of milk in the bucket- form and function is strong in her family!!
I really hope her udder is lovely too though!!
Her Grand dam VMCH Sin was on the 2021 MDGA 305 day milk test top 10 list was #7 in BF wt & #4 in BF %. Sin's Dam, Snowflake Obsidian, on the 2020 1-day milk test top 10 list was - #3 in TP, #5 in Milk WT, and #7 in BF %. Her Sire's dam, VFMCH Seagal 2*P, was on the 2018 top 5 list placing #5 in TP and #4 in Milk WT.

Her sire's dam, HBK's Pippi Longstocking, on the 2019 1-day milk test top 5 list was - #3 in BF %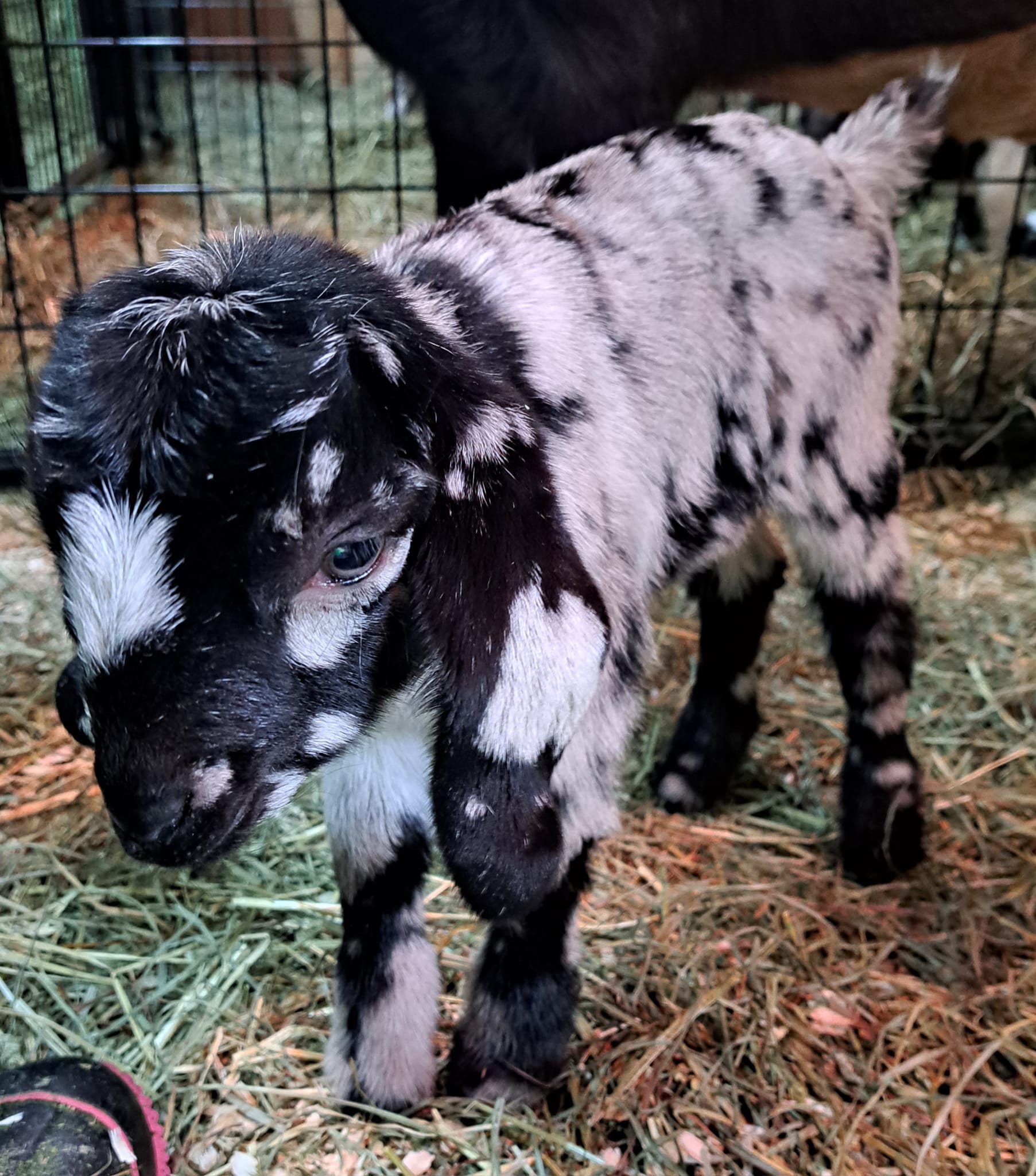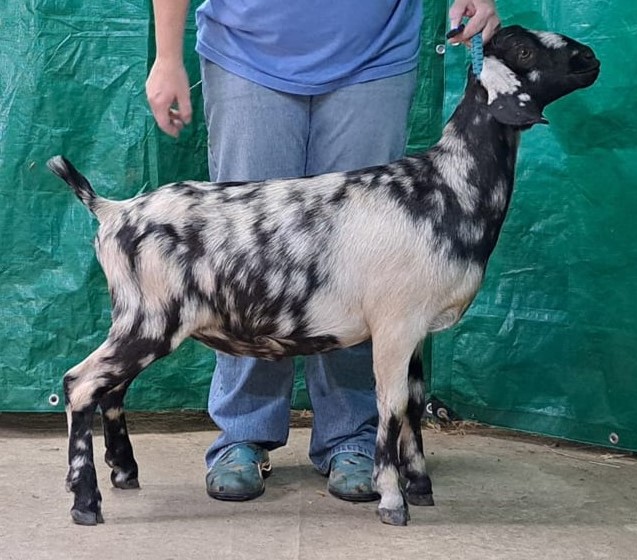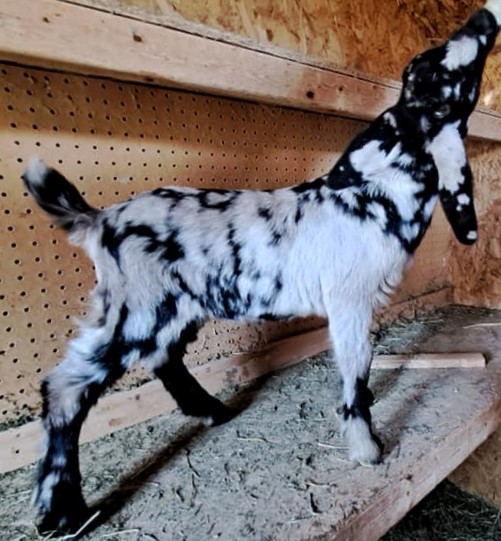 Dam's FF udder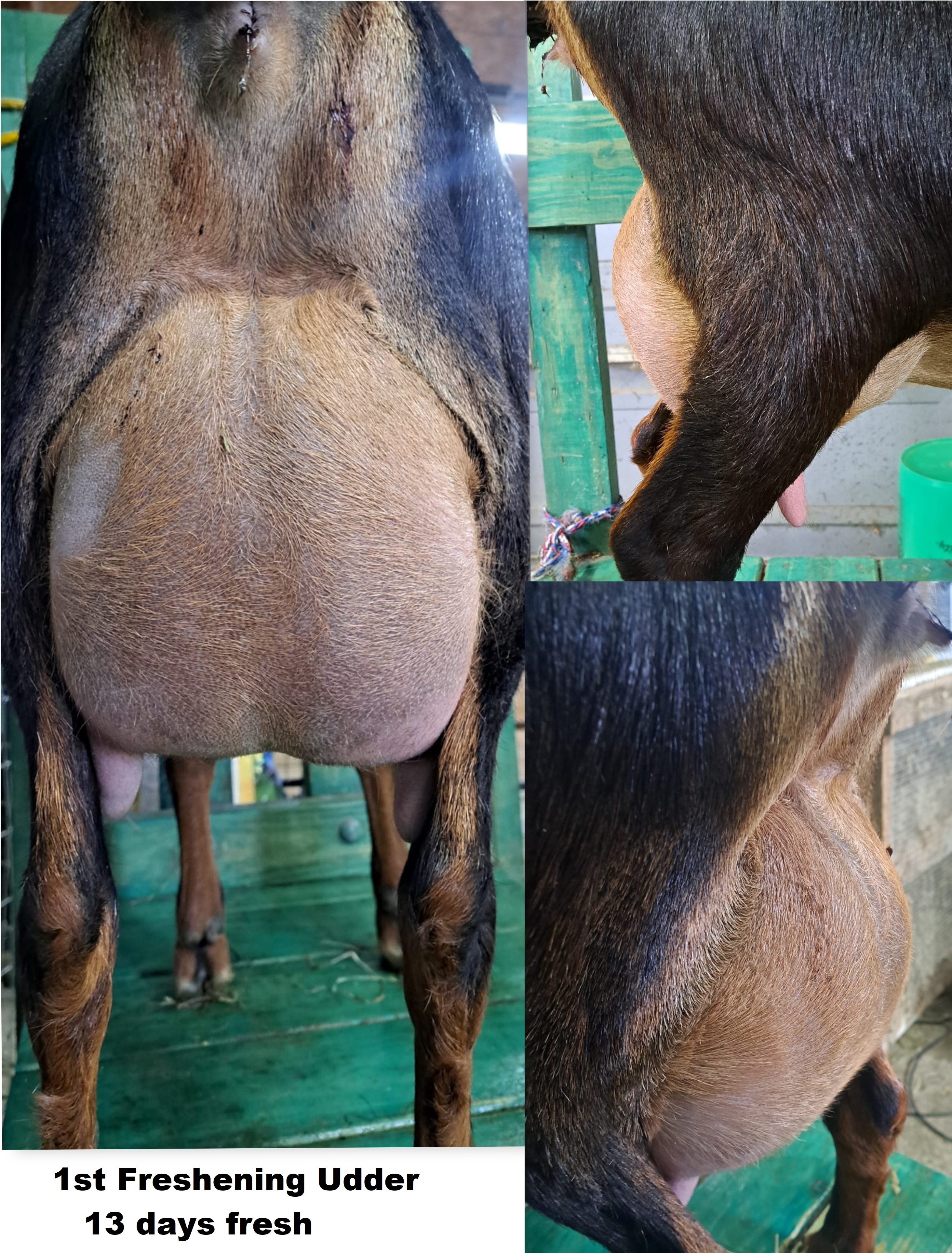 Finny's Dam & Grand Dam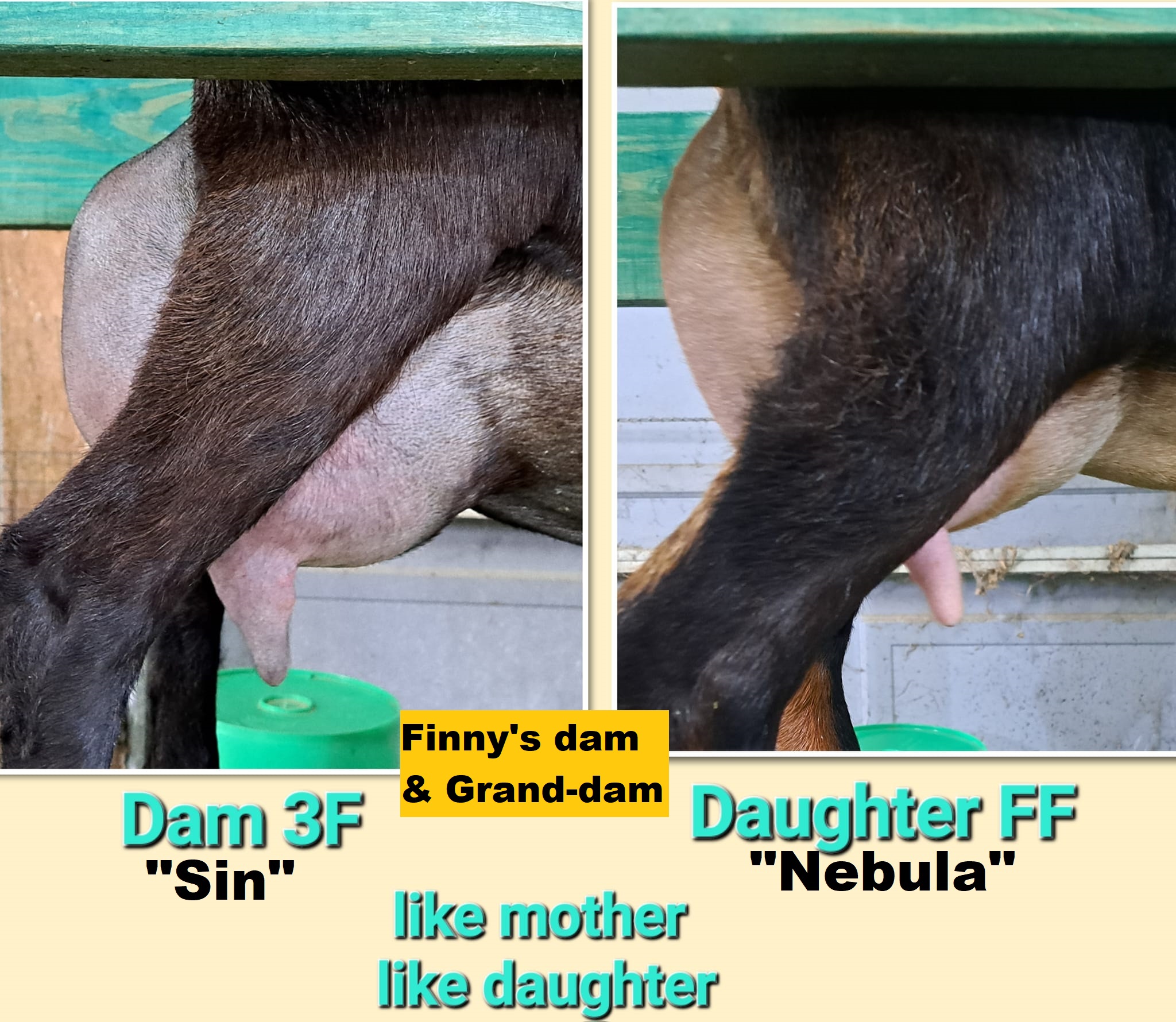 Dam's Dam's udder
VMCH, has milk star, & was on top 10 list
and Dam's Sire's Dam below it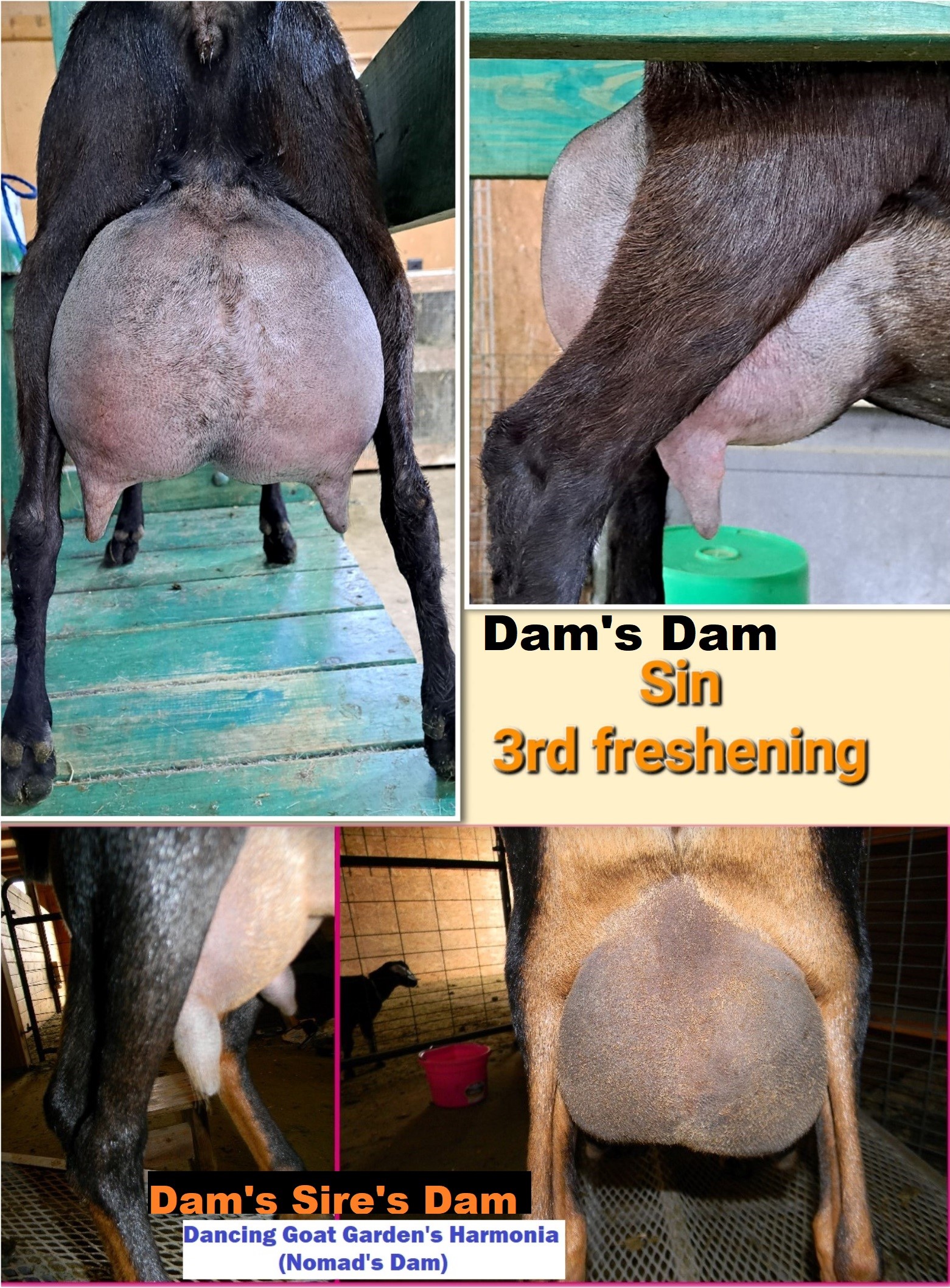 Sire's Dam & Grand dam's udder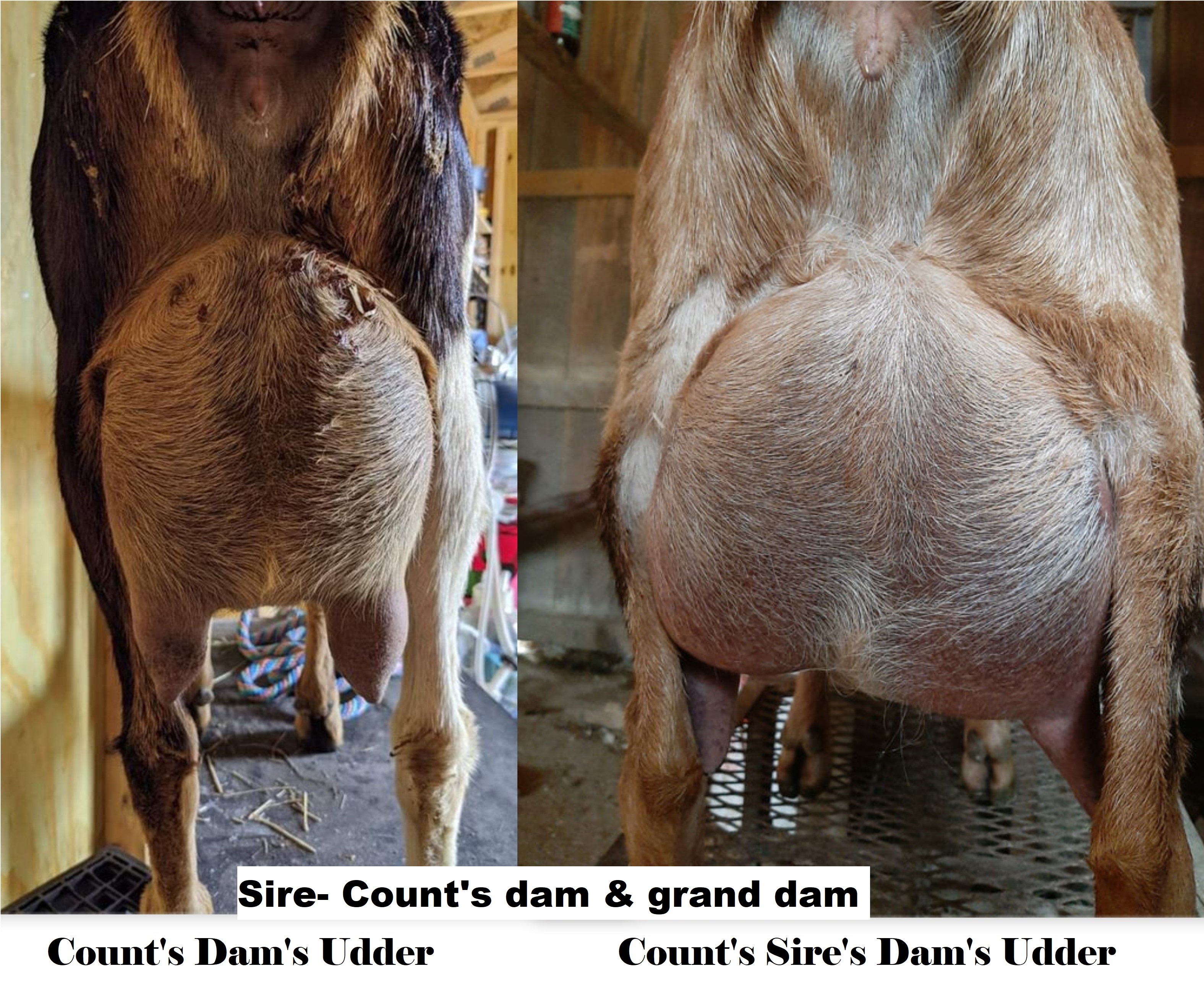 Paternal 1/2 sister's FF udder
has milk star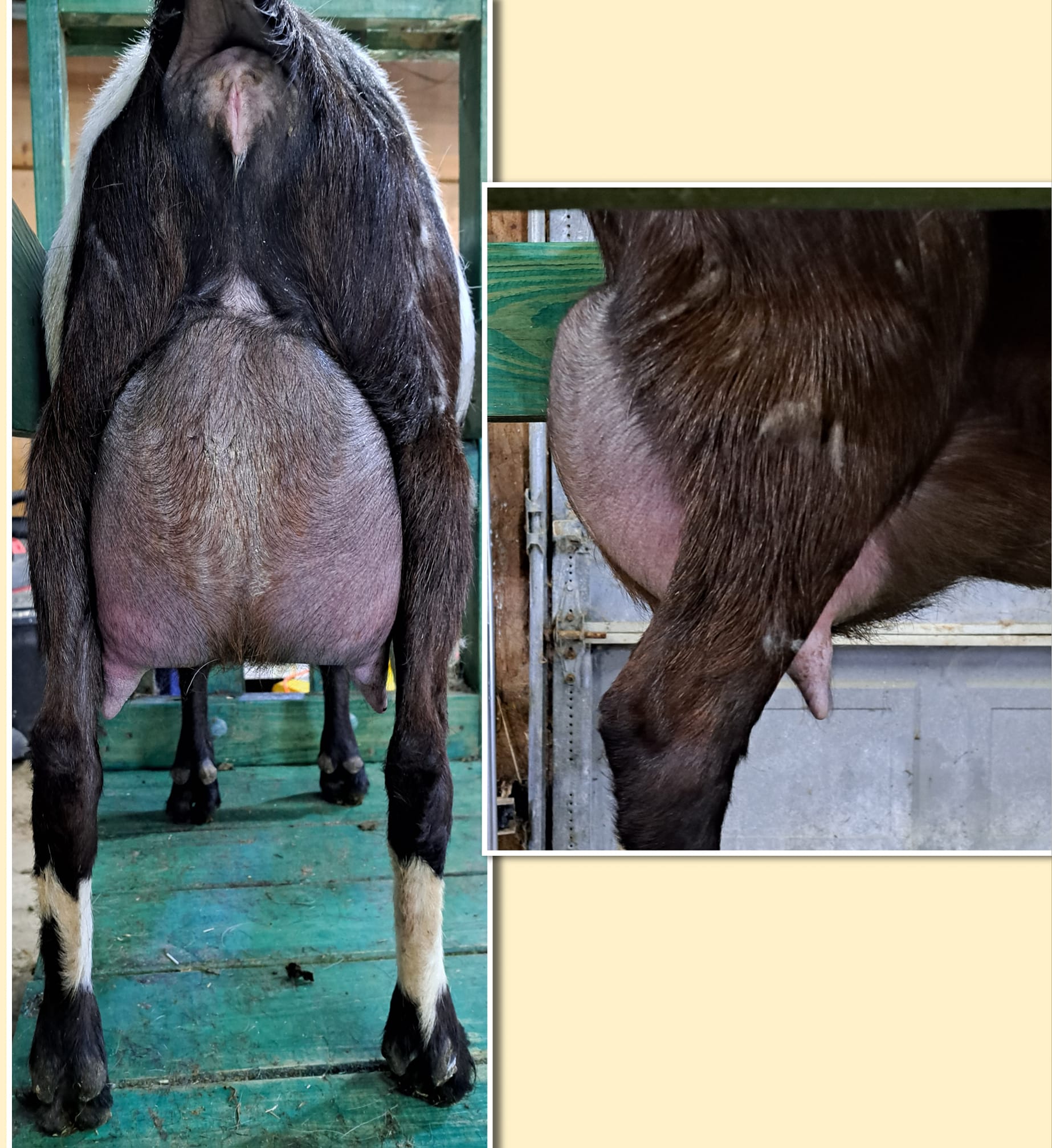 Sire's paternal sister FF Udder
has milk star