ummm.... I love Sin's udder and conformation....
so I have kept her daughter every year.
I think at some point I will keep a son too!
Opal comes from stellar milk and show genetics. Her dam (VMCH Blackberry's BV Pure Black Obsidian 2*P) is a finished V-show champion, and she has quite a few granded relatives (both live and v-shows) in her pedigree. Opal herself though is still growing and some days looks great and some days she is just a gangly girl- looking forward to seeing her mature and her FF udder!!
Her sire Count's Dam, HBK's Pippi Longstocking, on the 2019 1-day milk test top 5 list was - #3 in BF %.
Her dam Sin was on the 2021 MDGA 305 day milk test top 10 list was #7 in BF wt & #4 in BF %. Sin's Dam, Snowflake Obsidian, on the 2020 1-day milk test top 10 list was - #3 in TP, #5 in Milk WT, and #7 in BF %. Her Sire's dam, VFMCH Seagal 2*P, was on the 2018 top 5 list placing #5 in TP and #4 in Milk WT.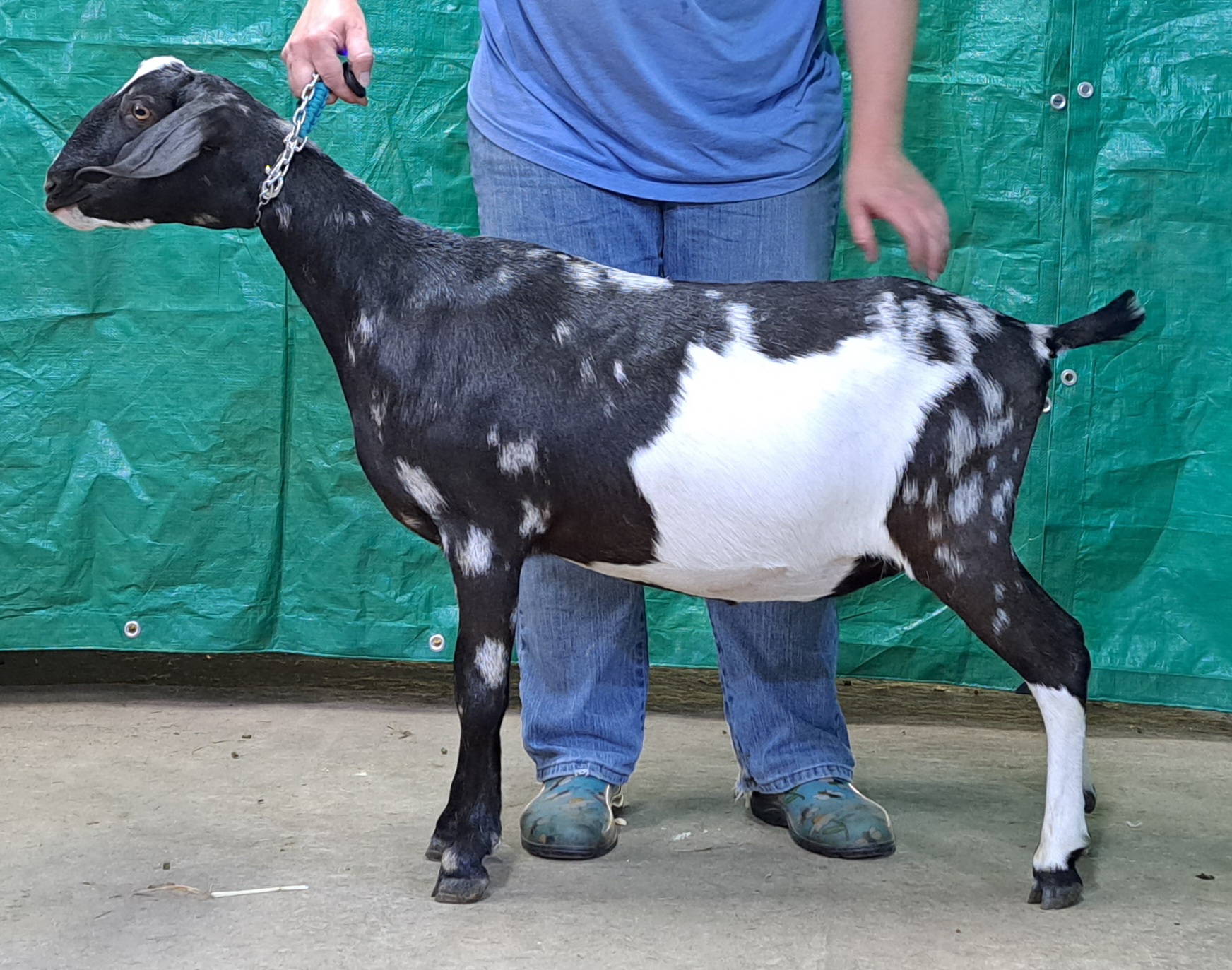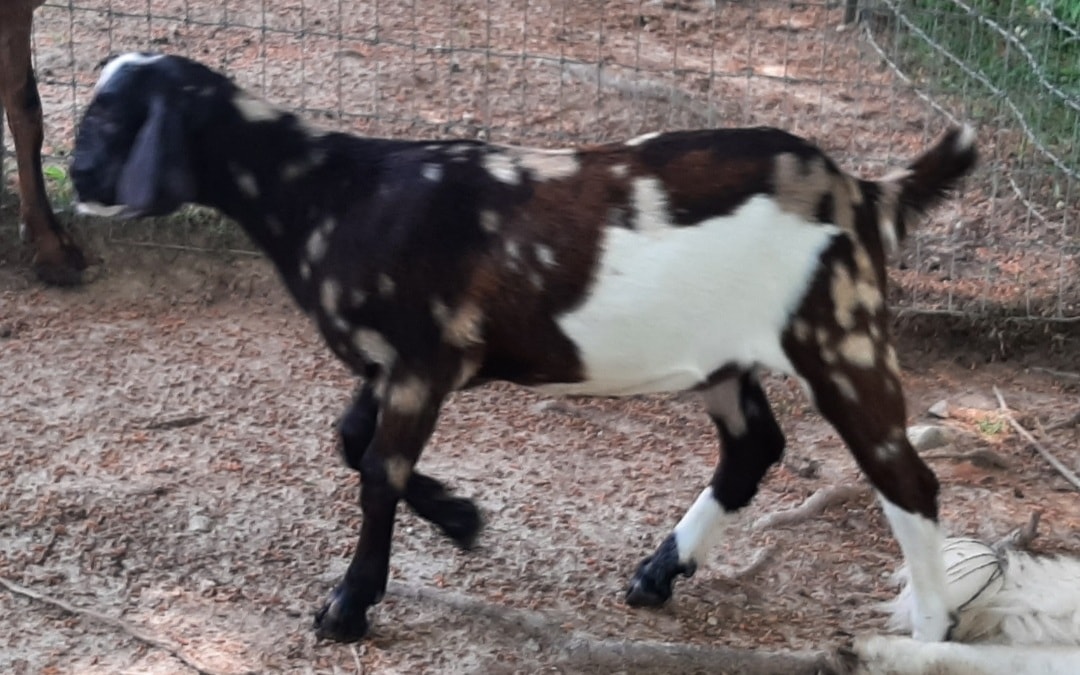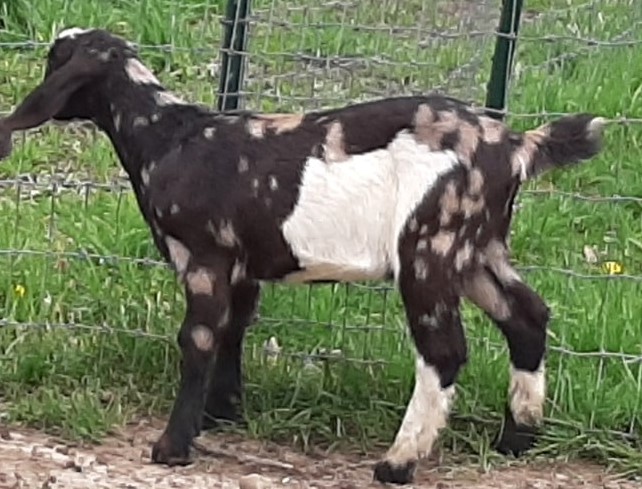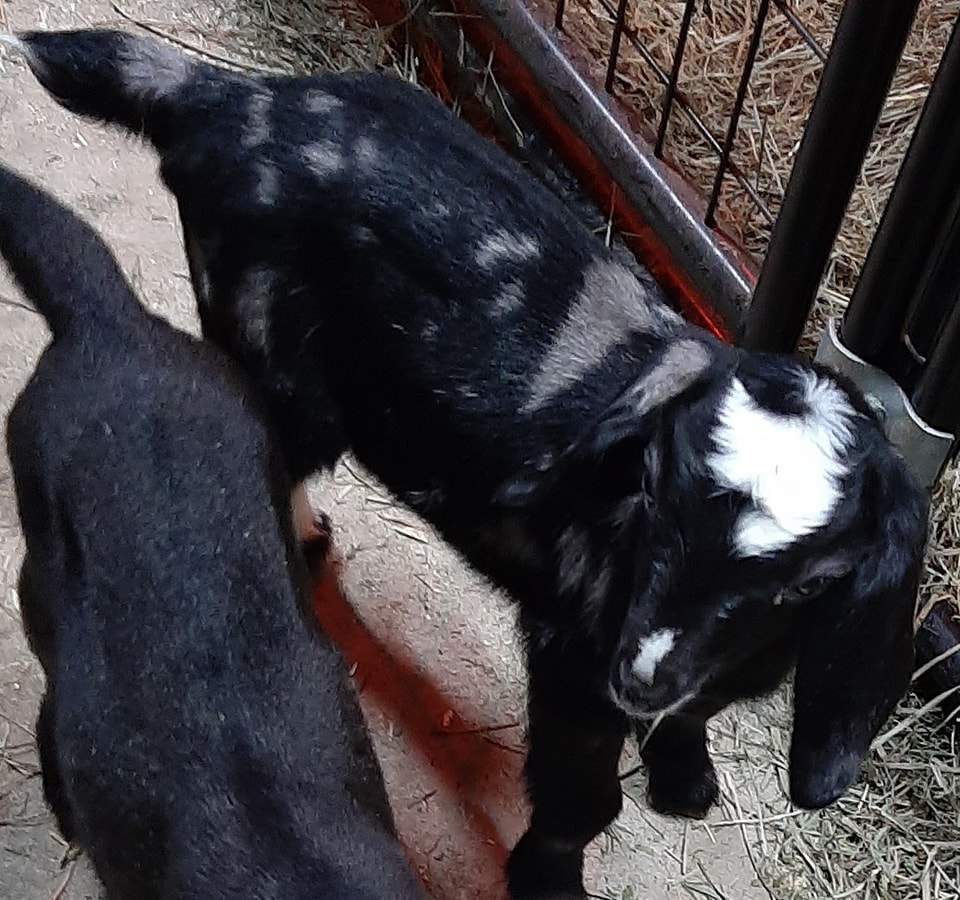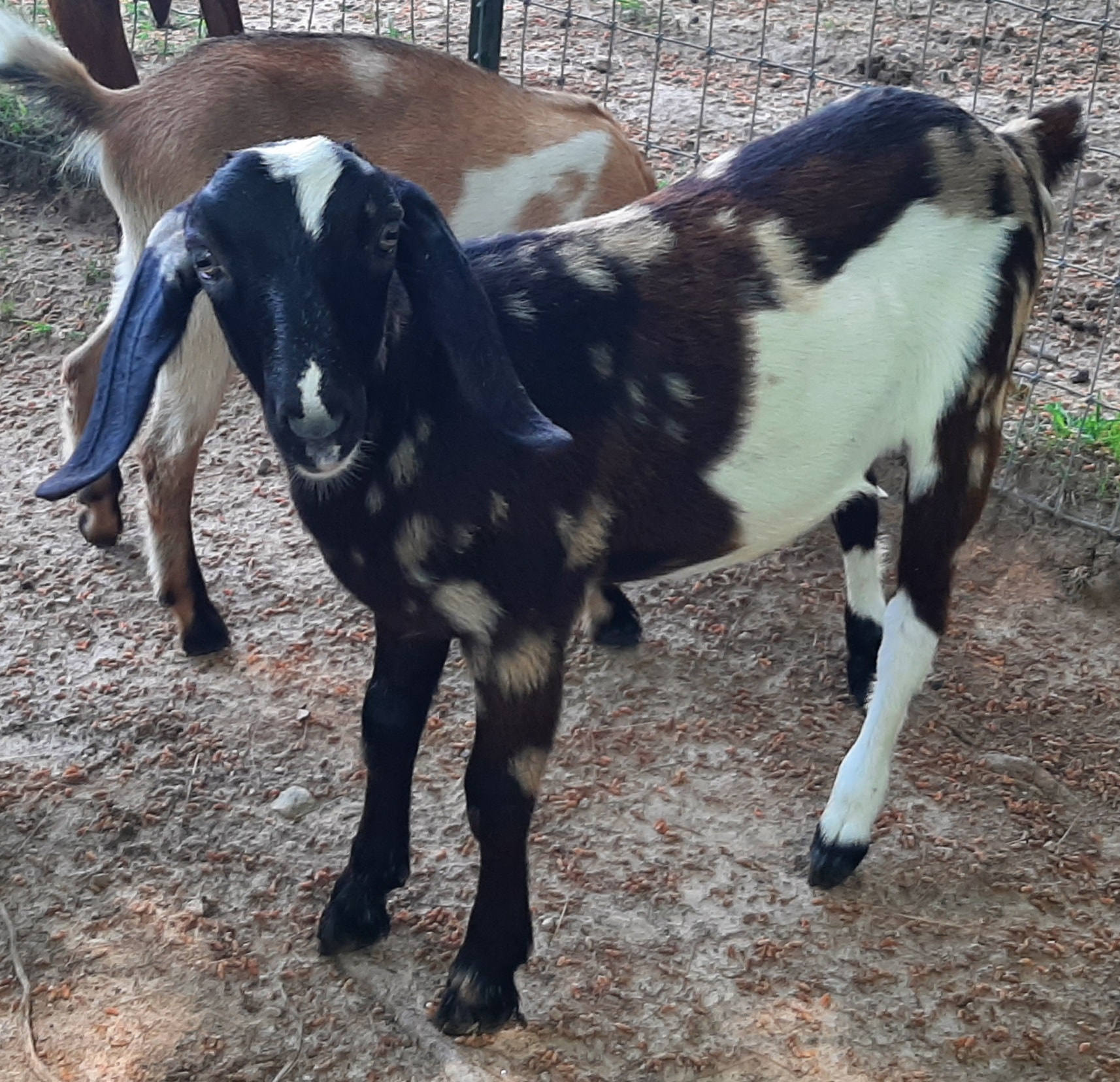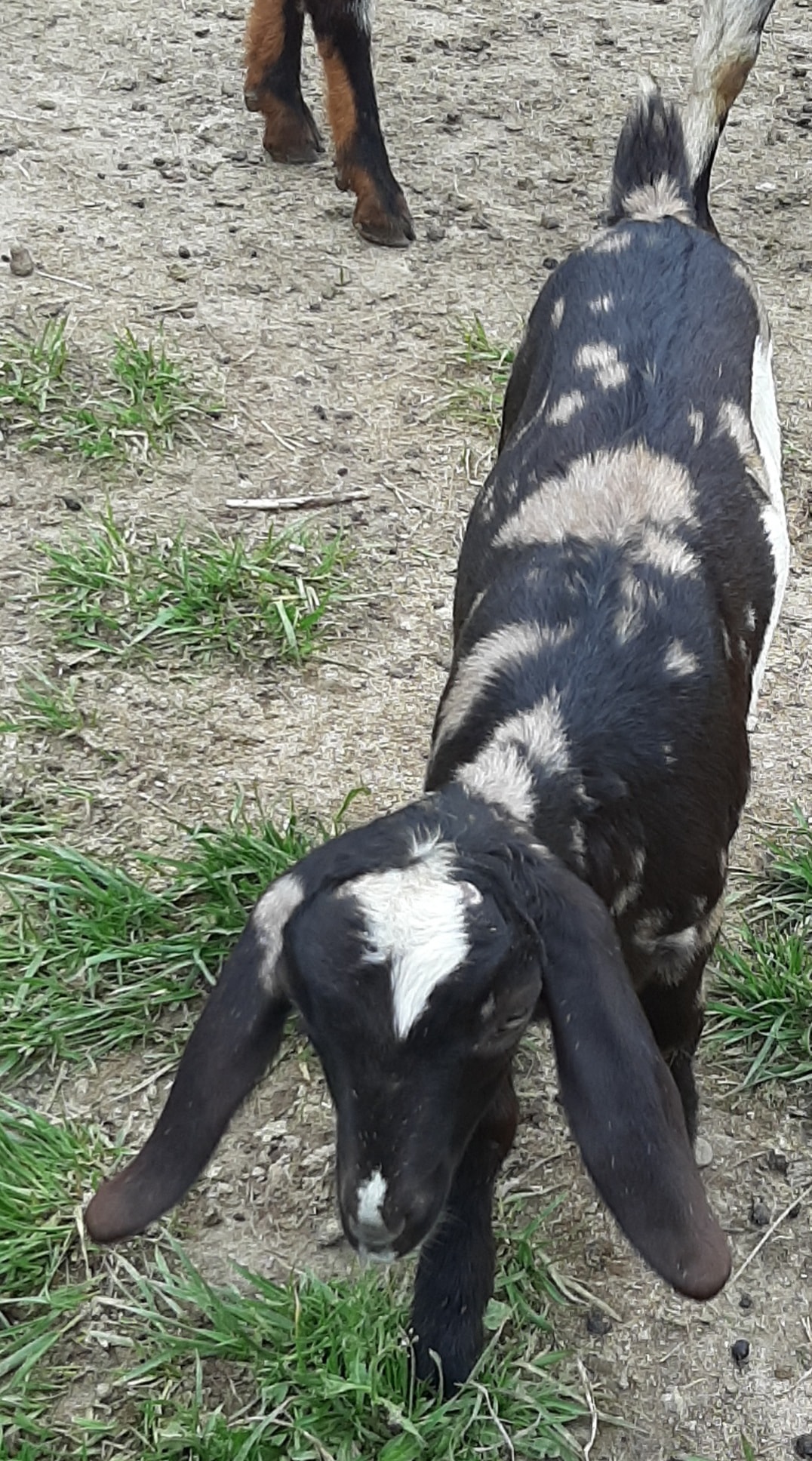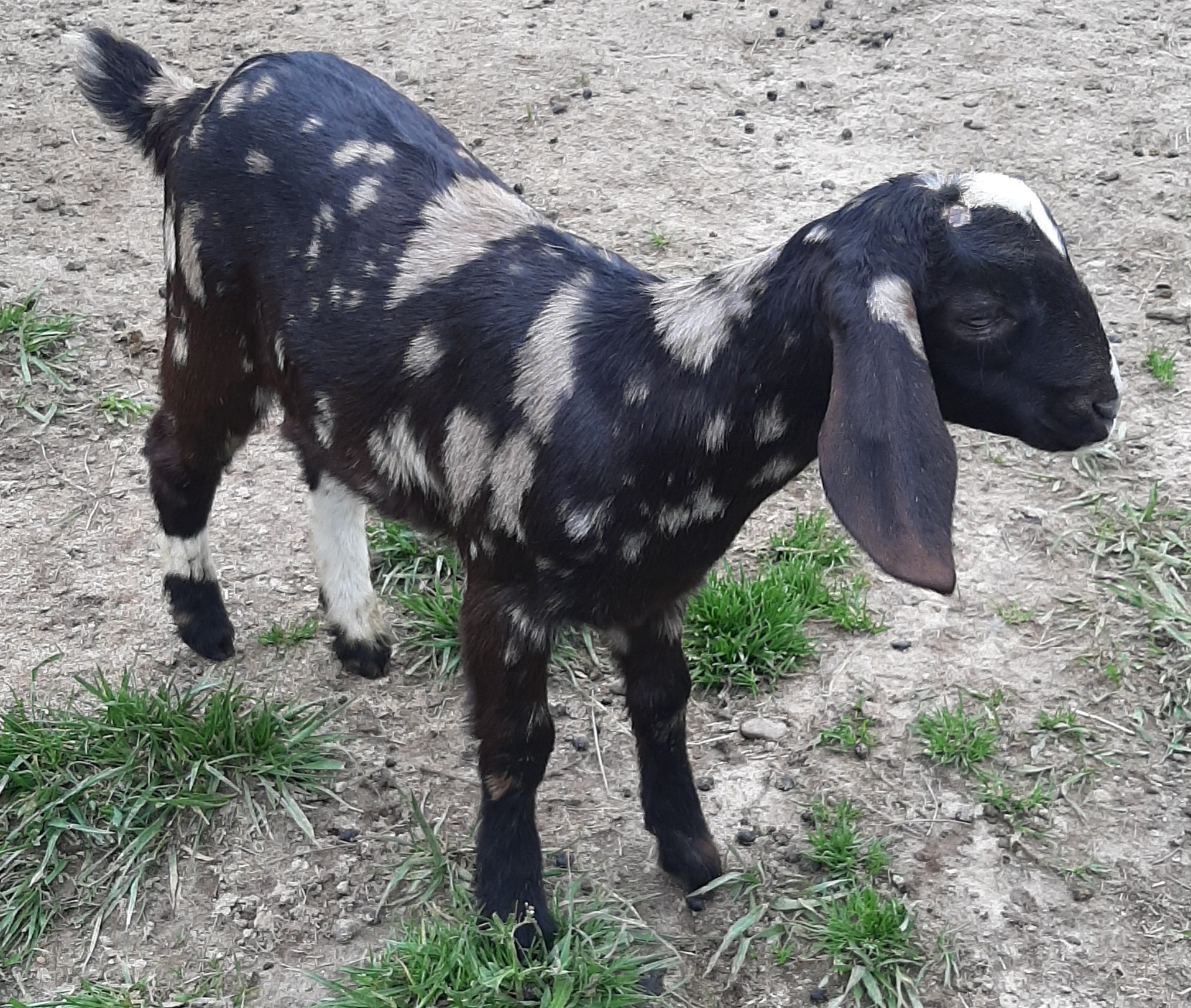 Dam's udder and dam's family udders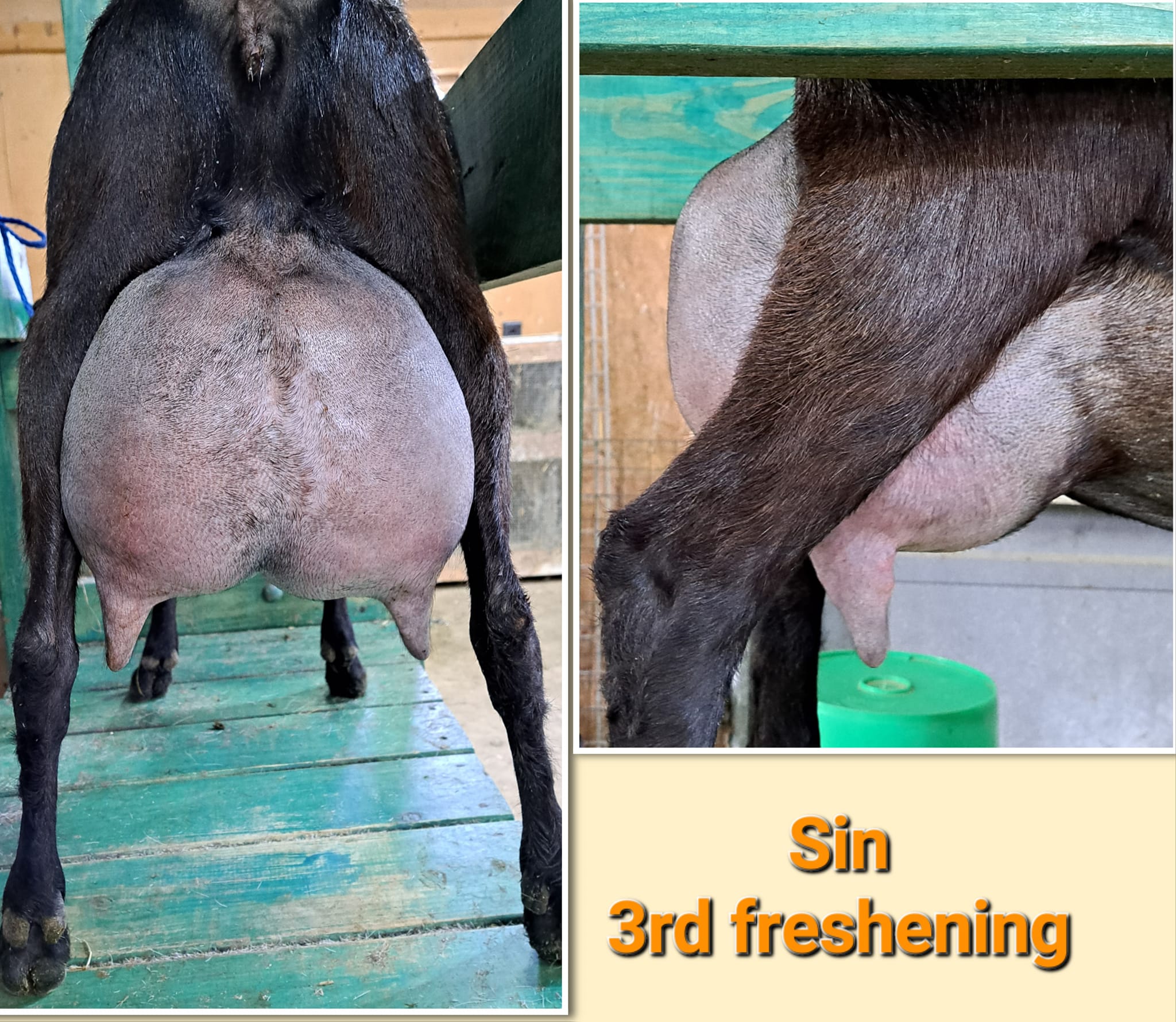 Dam & Maternal Sister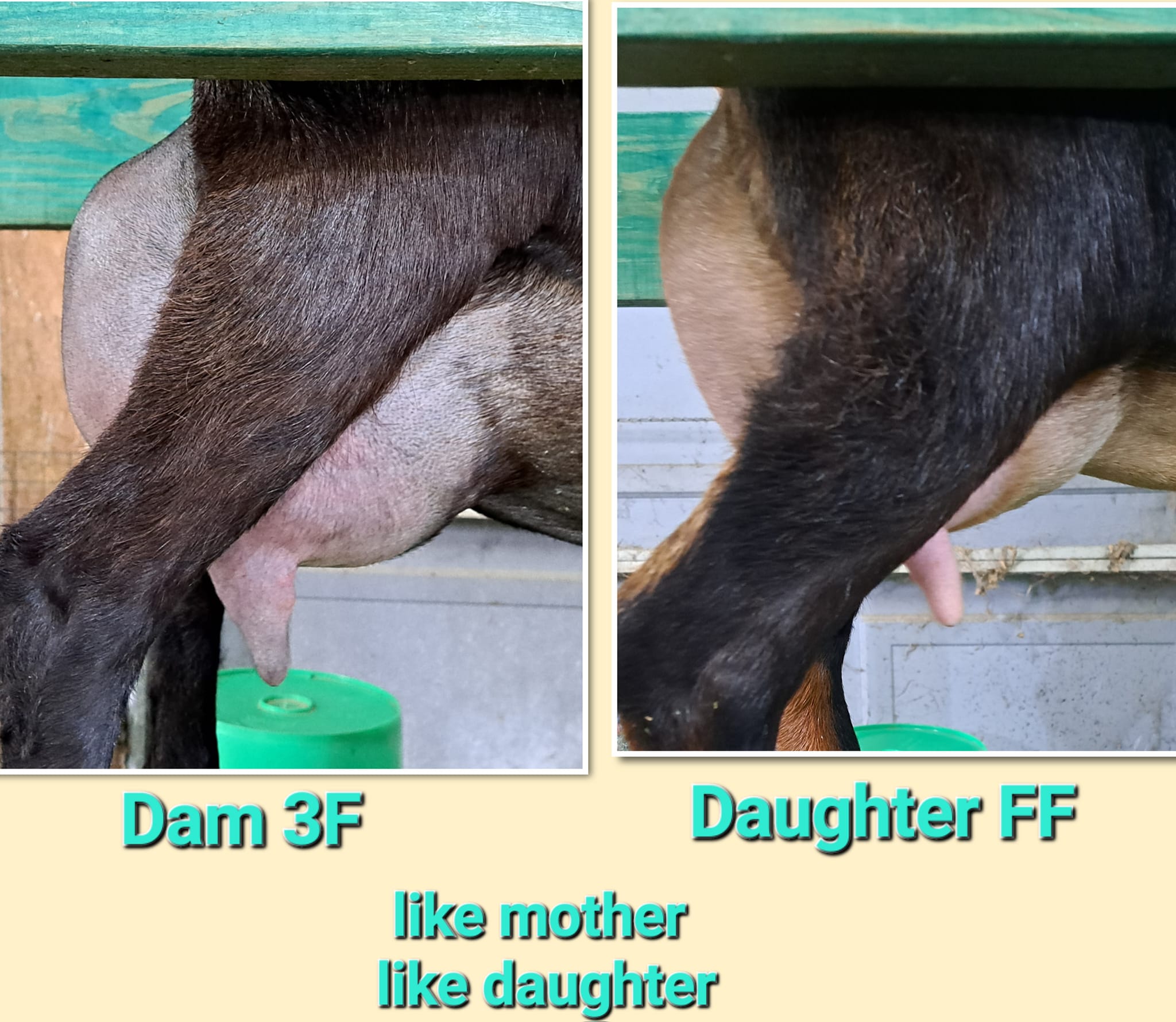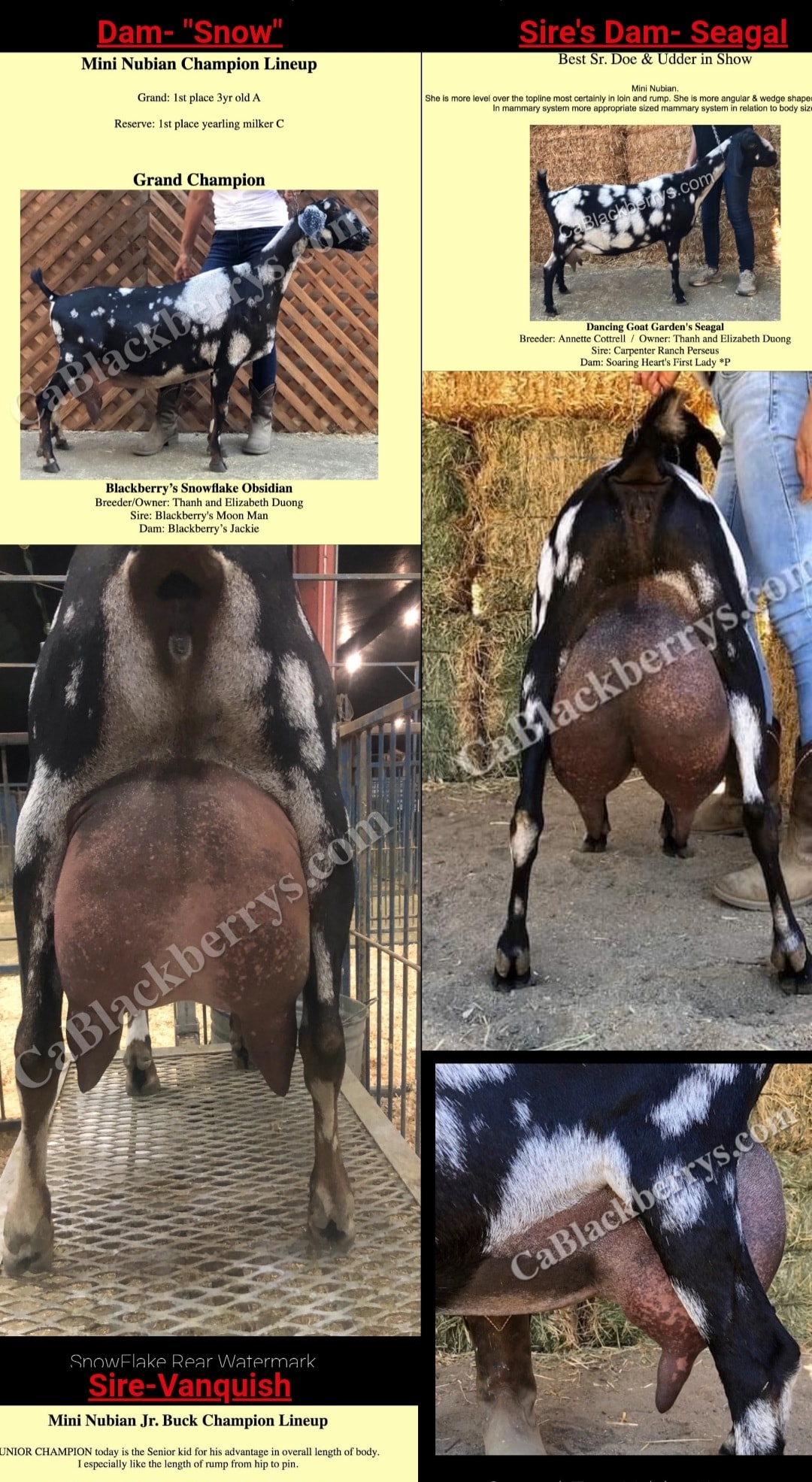 1/2 sisters' udders
Maternal 1/2 sister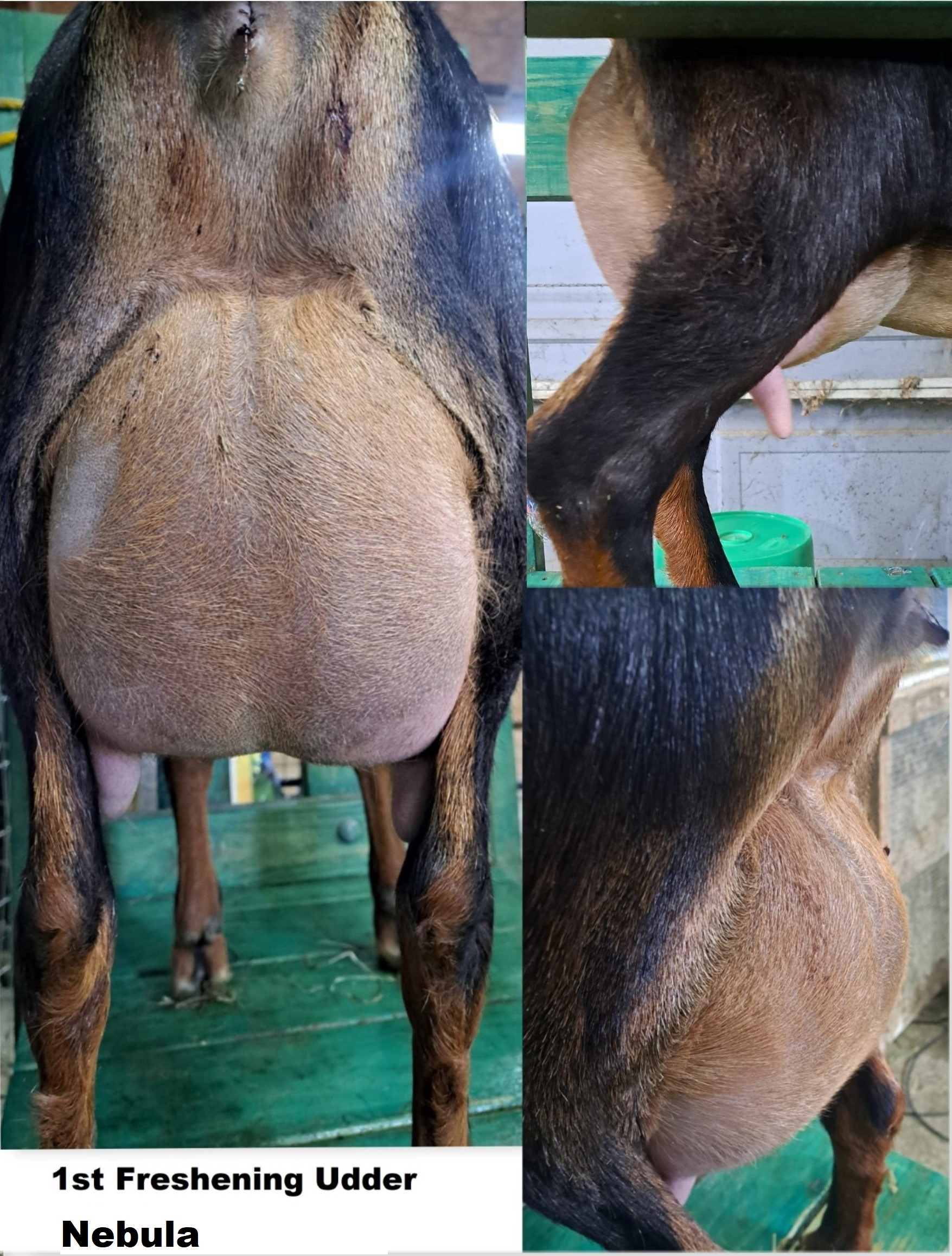 Paternal 1/2 sister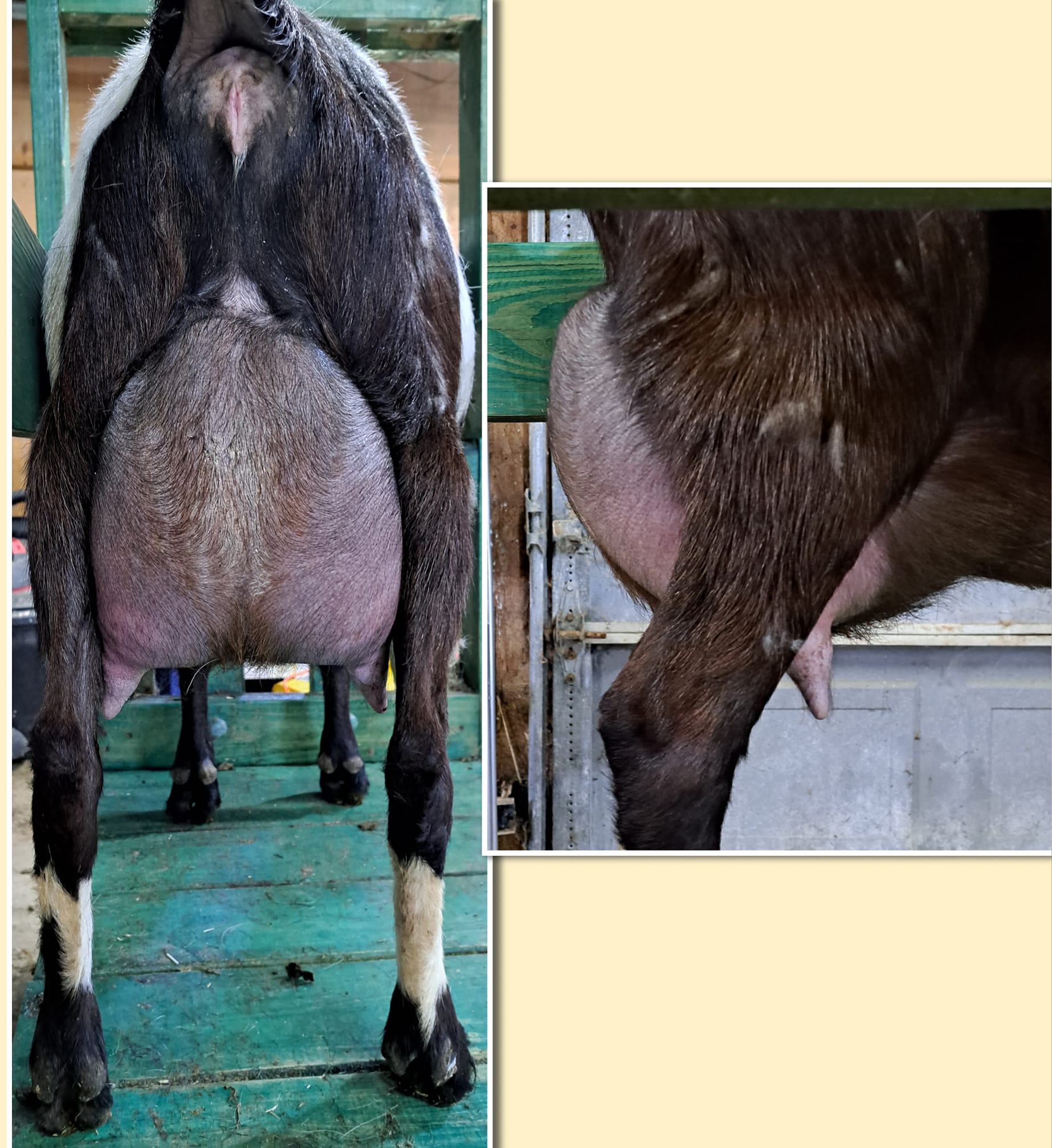 Sire's family udders