Nebula is a nice little girl. I look forward to watching her grow.
Nebula has excellent lenght of body, as well as very nice depth and width!!
She is great on the milk stand, has nice attachments, wonderful teat size for hand or machine milking, strong milk streams and milks down fast.
I am very pleased with her FF udder and look forward to seeing her 2nd freshening!

Her dam VMCH Sin was
o
n
the
2021 MDGA 305 day milk test top 10 list was
#7 in BF wt & #4 in BF %
.
Sin's Dam,
Snowflake Obsidian,
o
n the 2020 1-day milk test top 10 list was
- #3 in TP, #5 in Milk WT, and #7 in BF %.
Her Sire's dam, VFMCH Seagal 2*P, was on the 2018 top 5 list placing #5 in TP and #4 in Milk WT.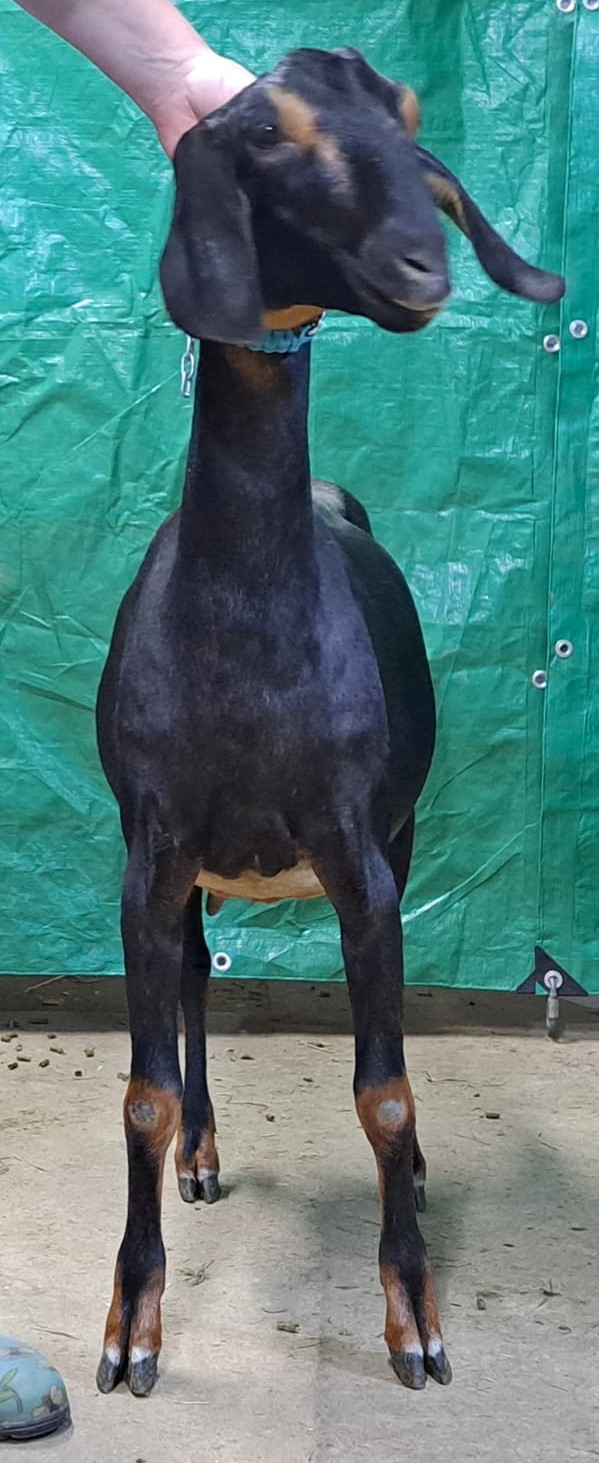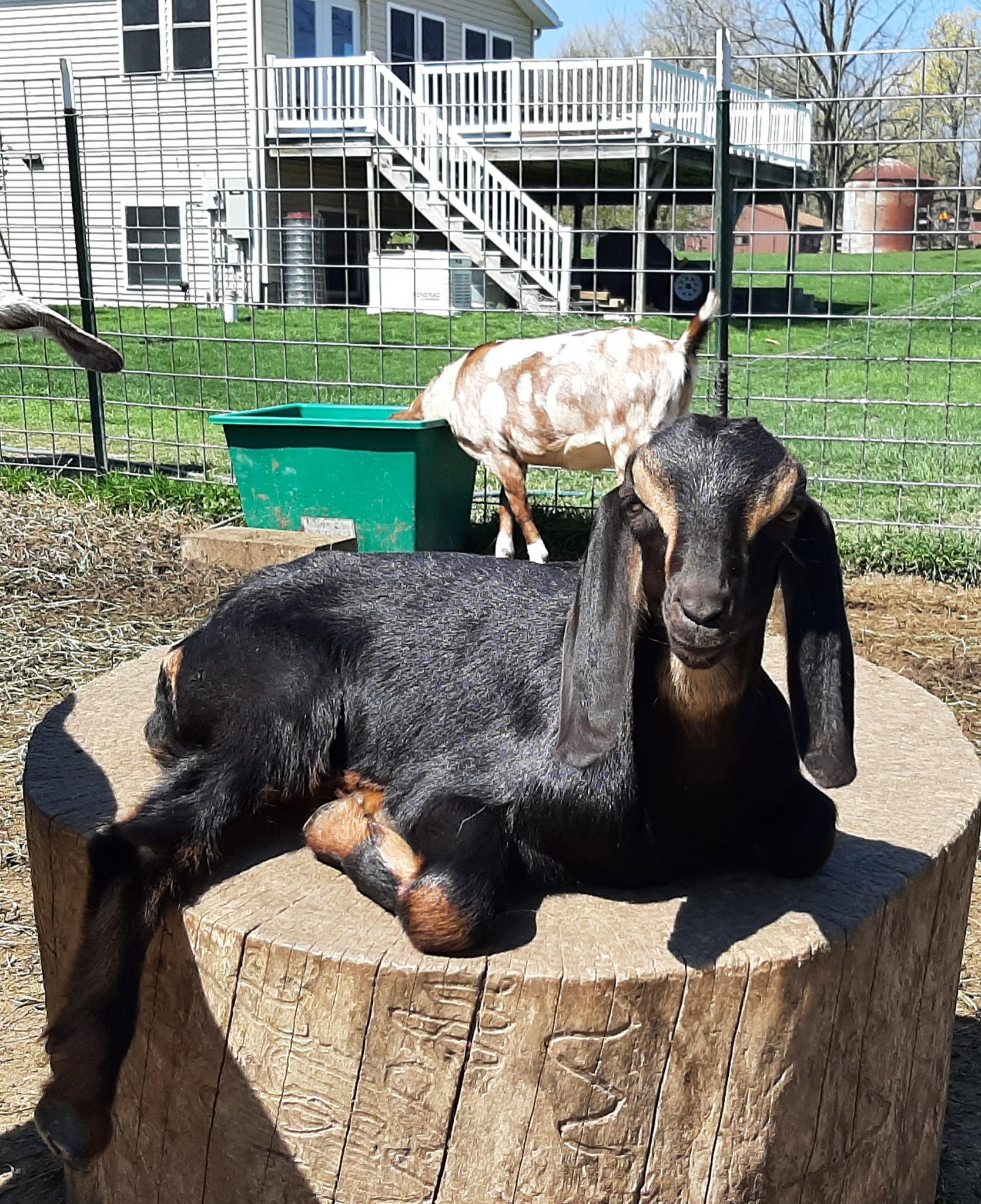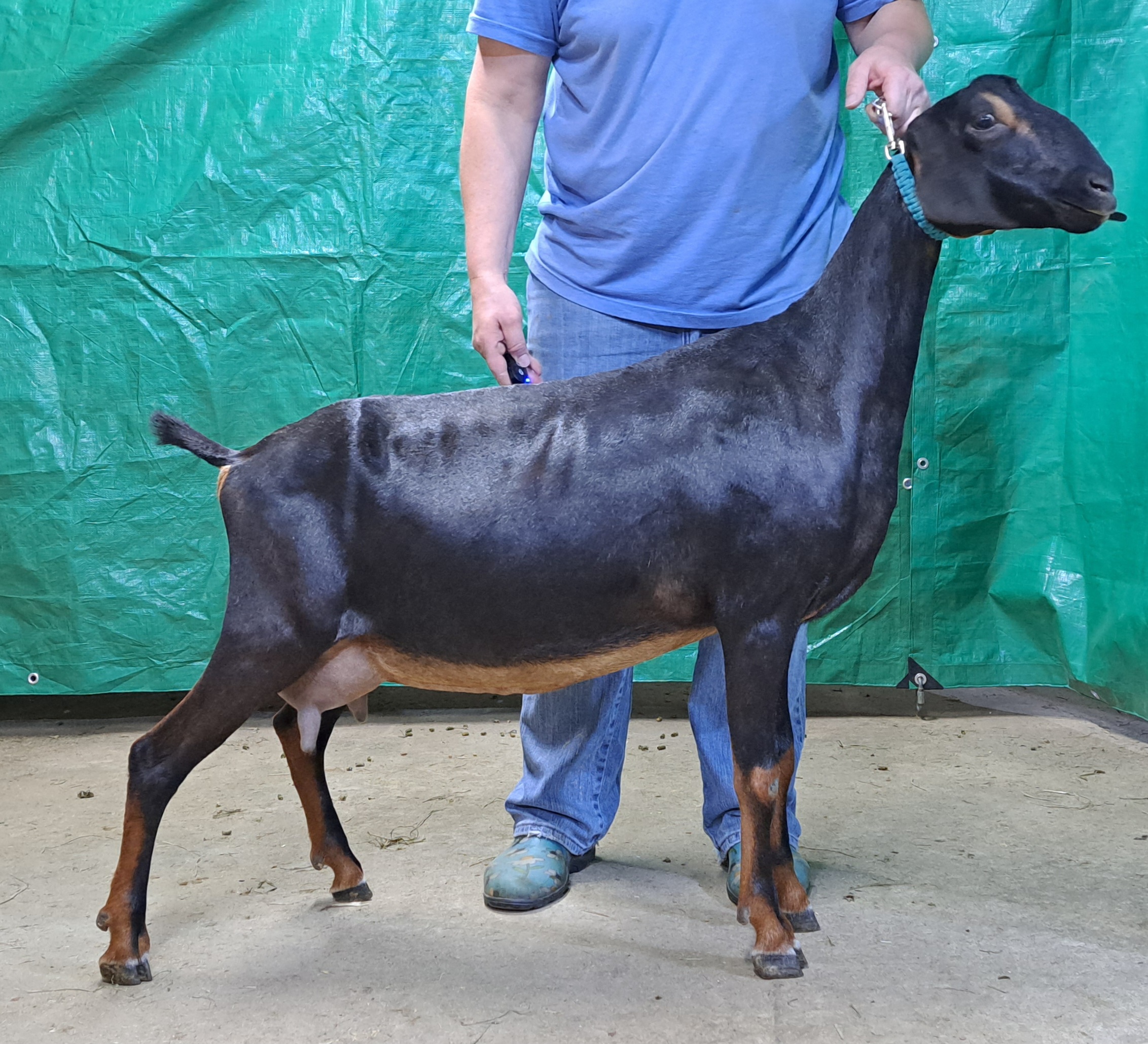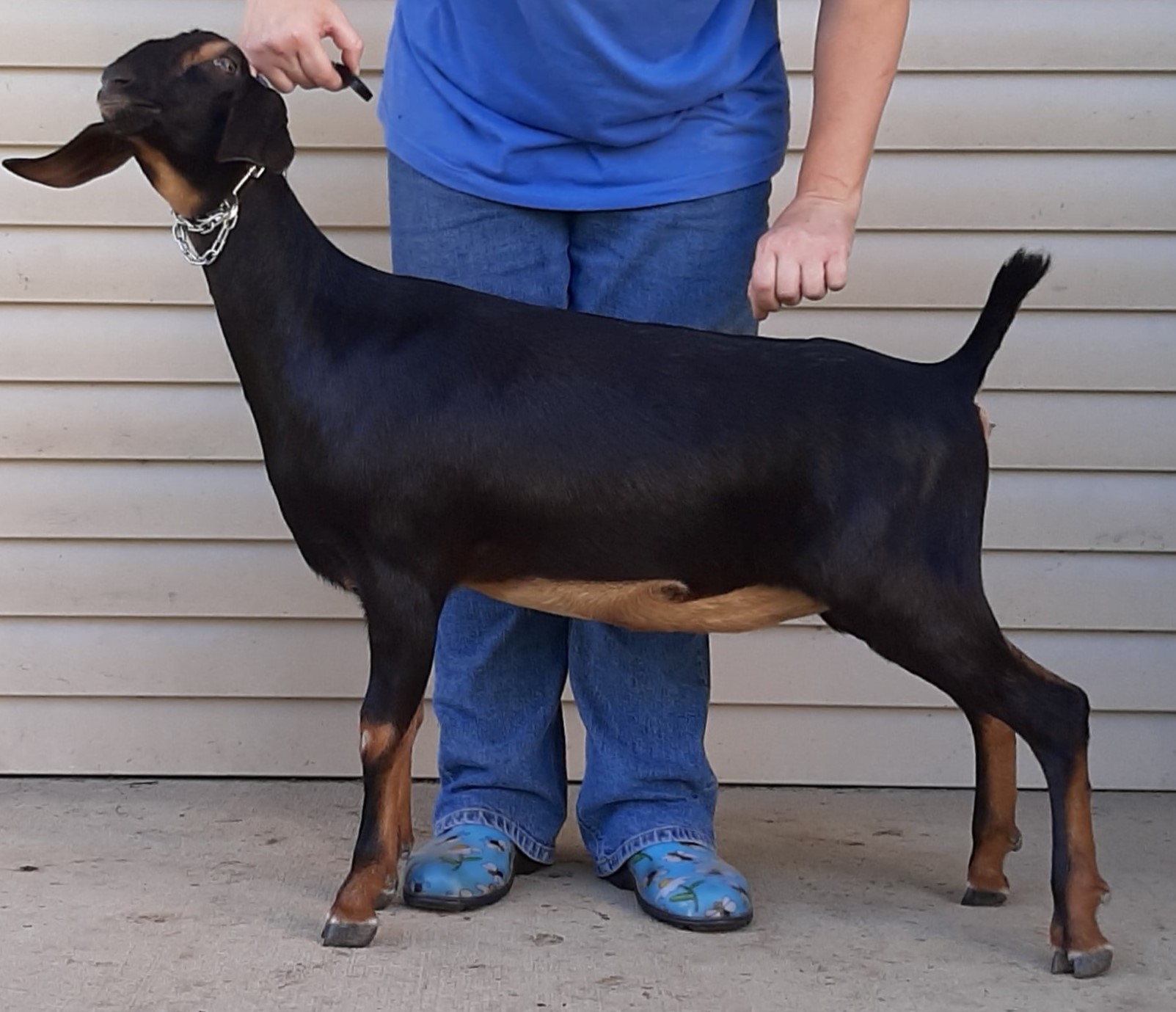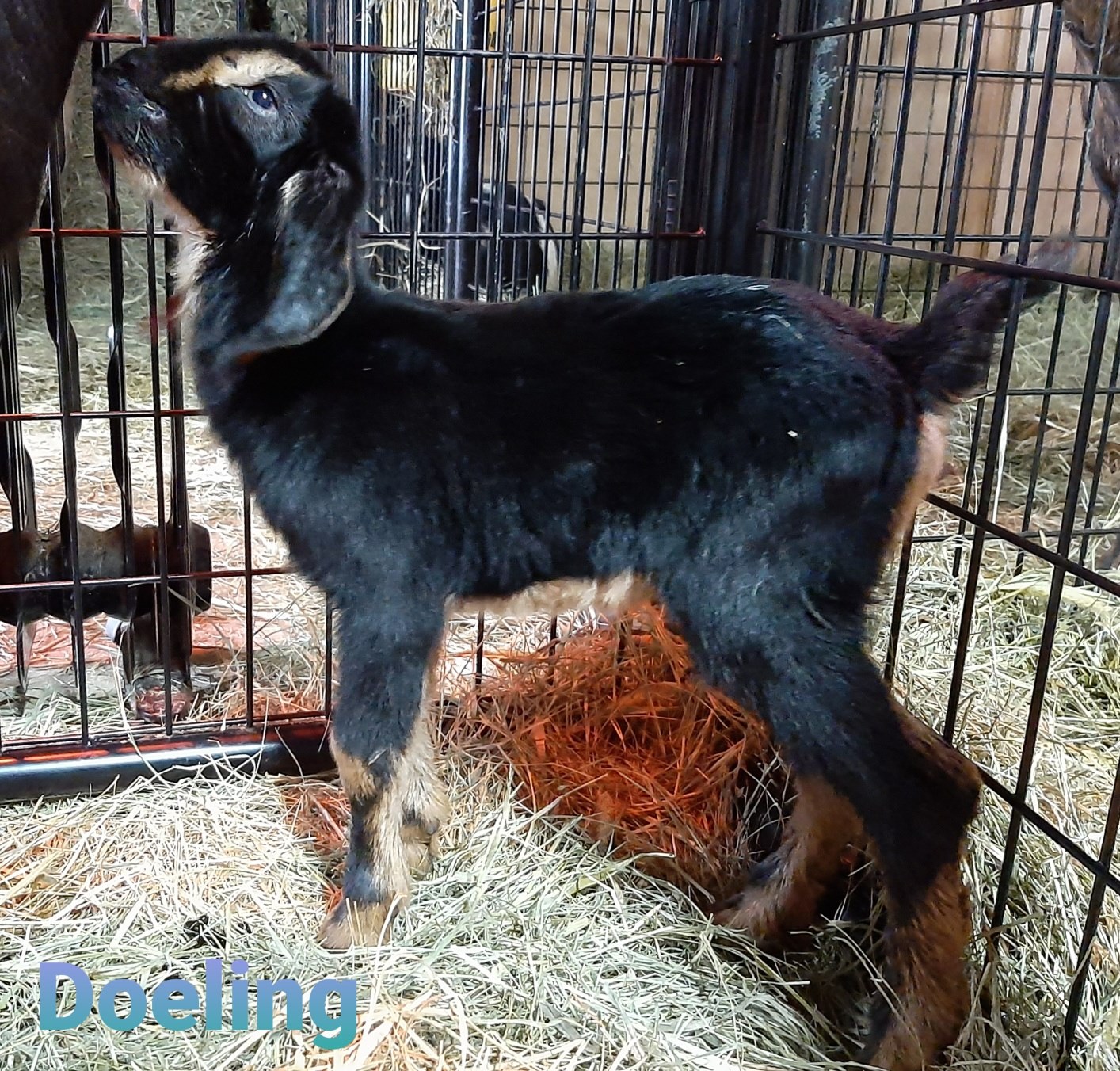 Nebula FF Udder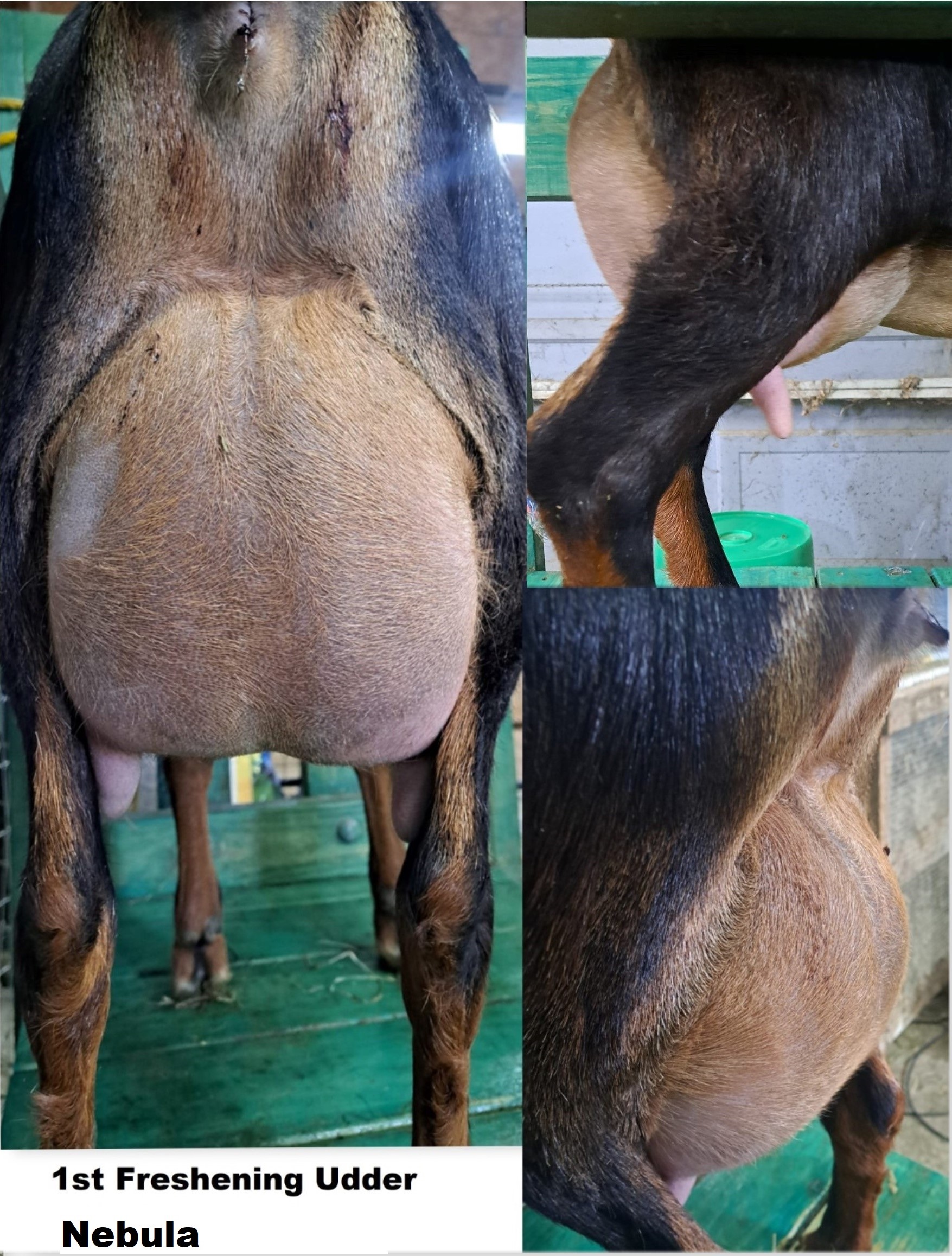 Dam's udder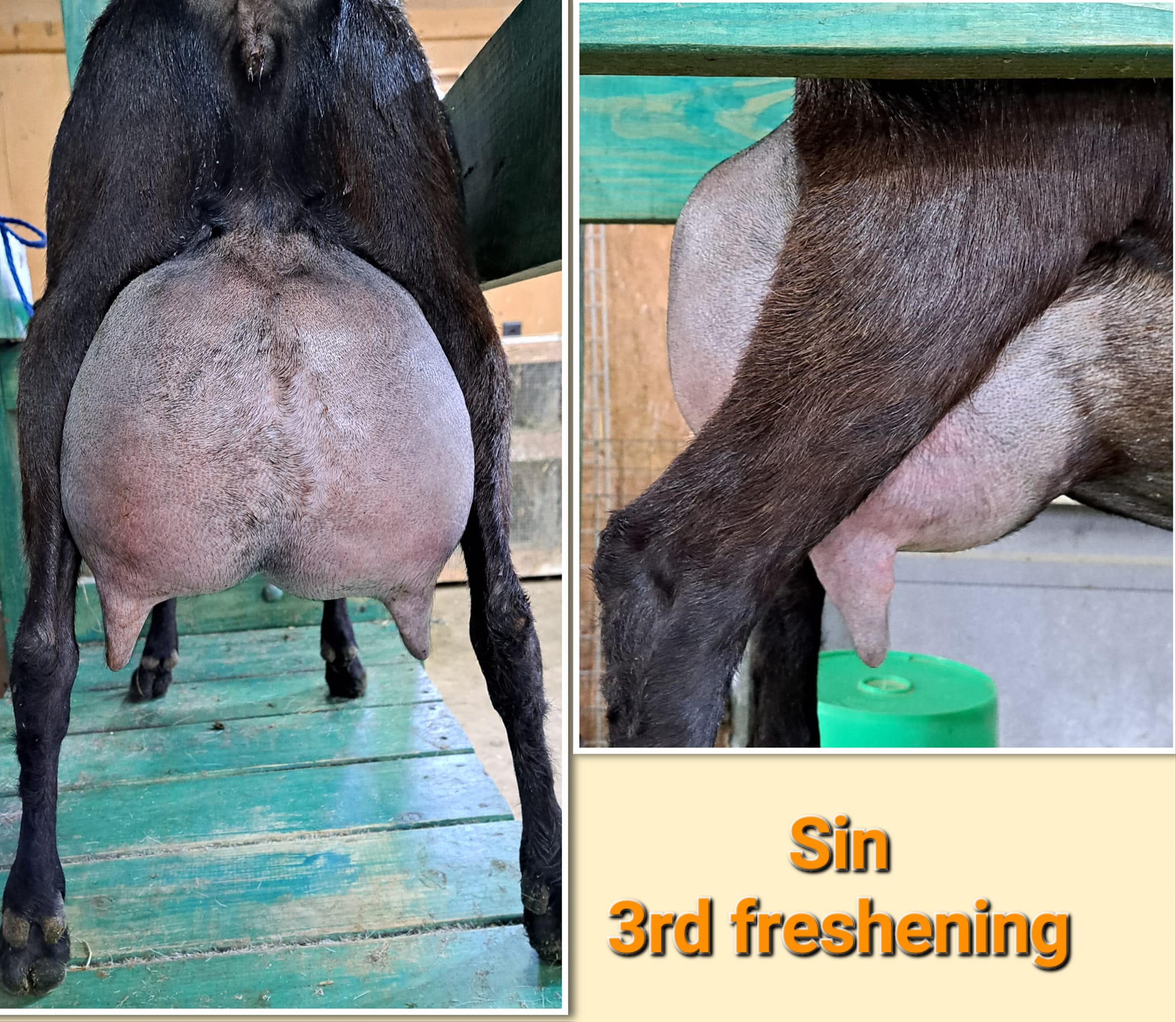 Paternal 1/2 sister's udder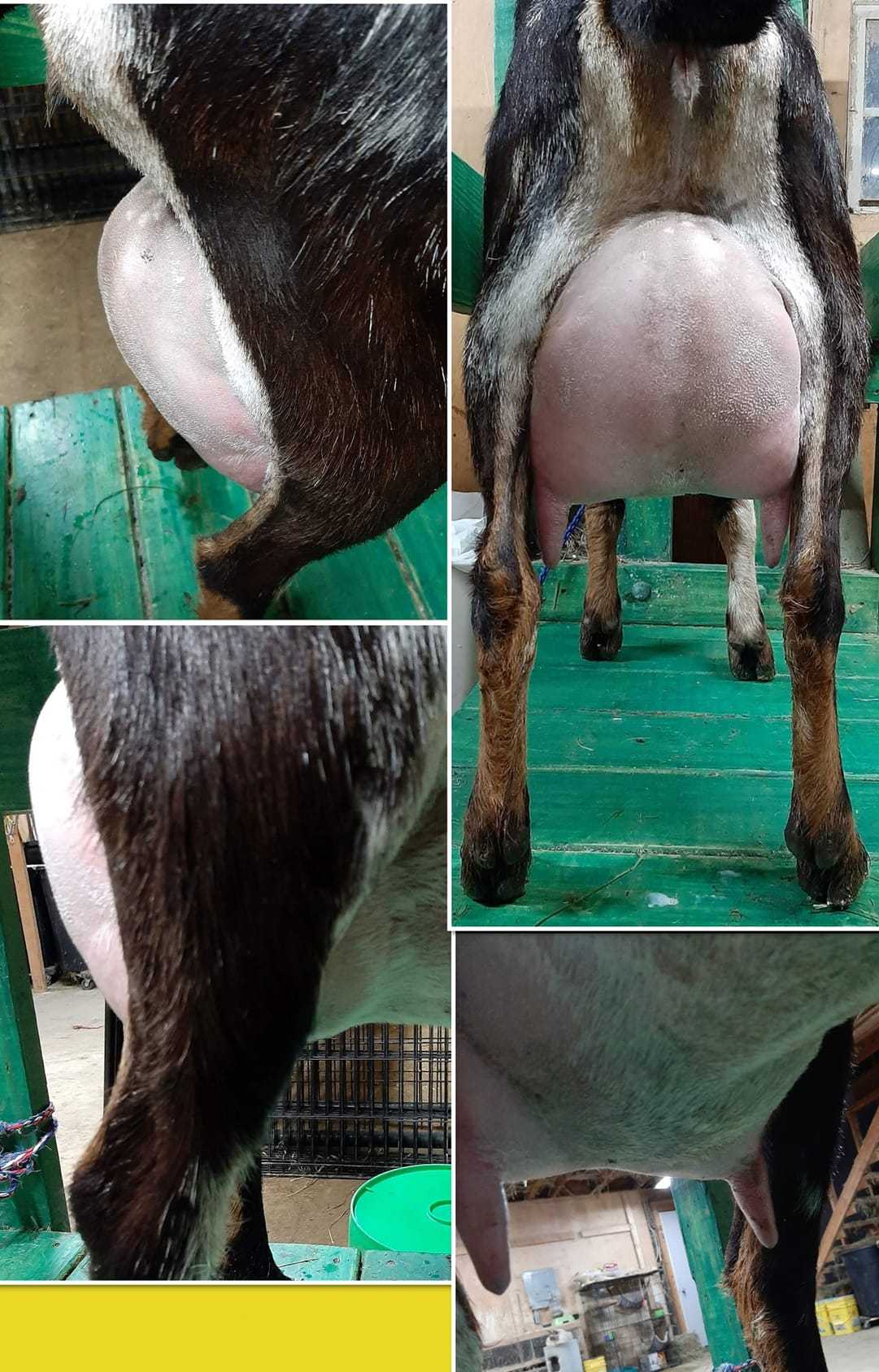 Dam's Dam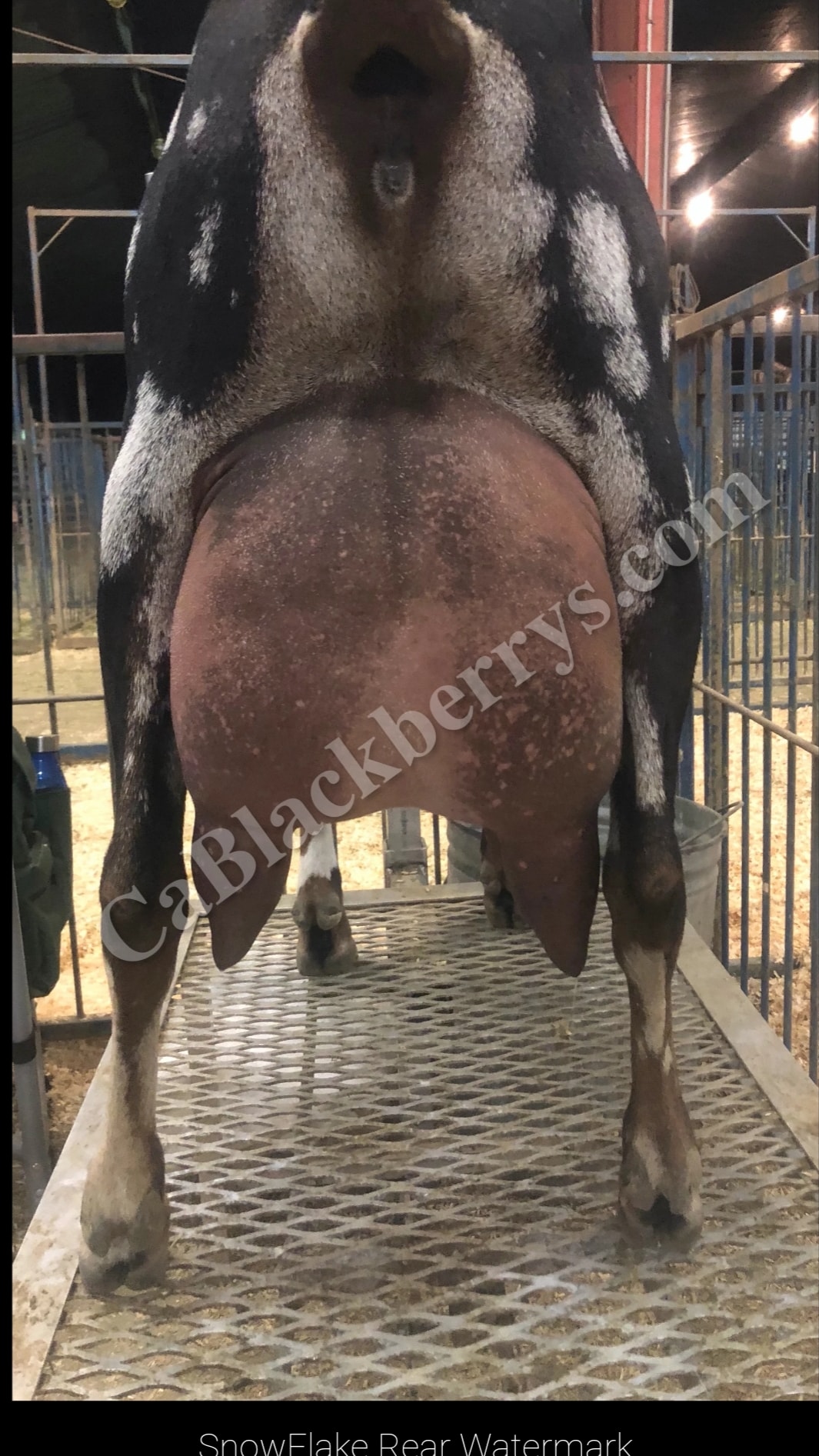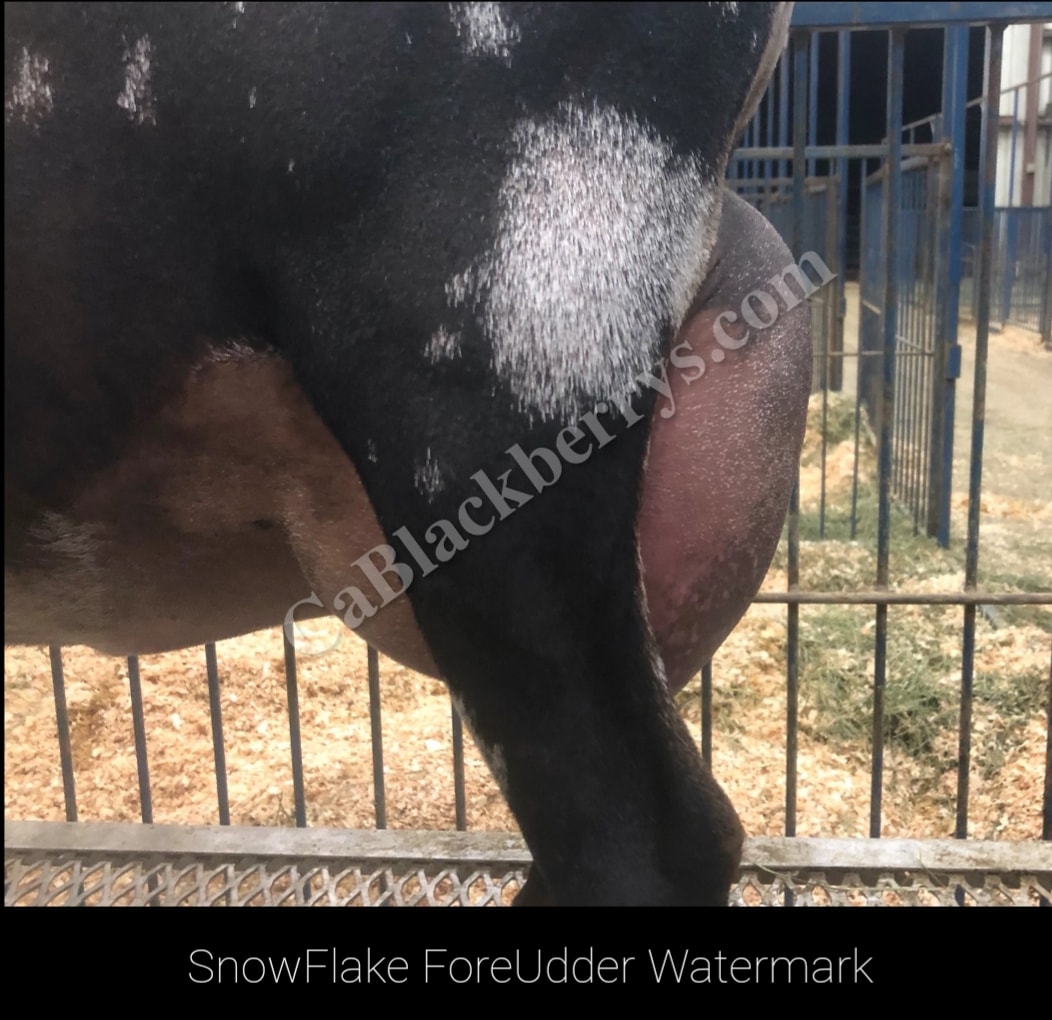 Nebula & her dam, Sin.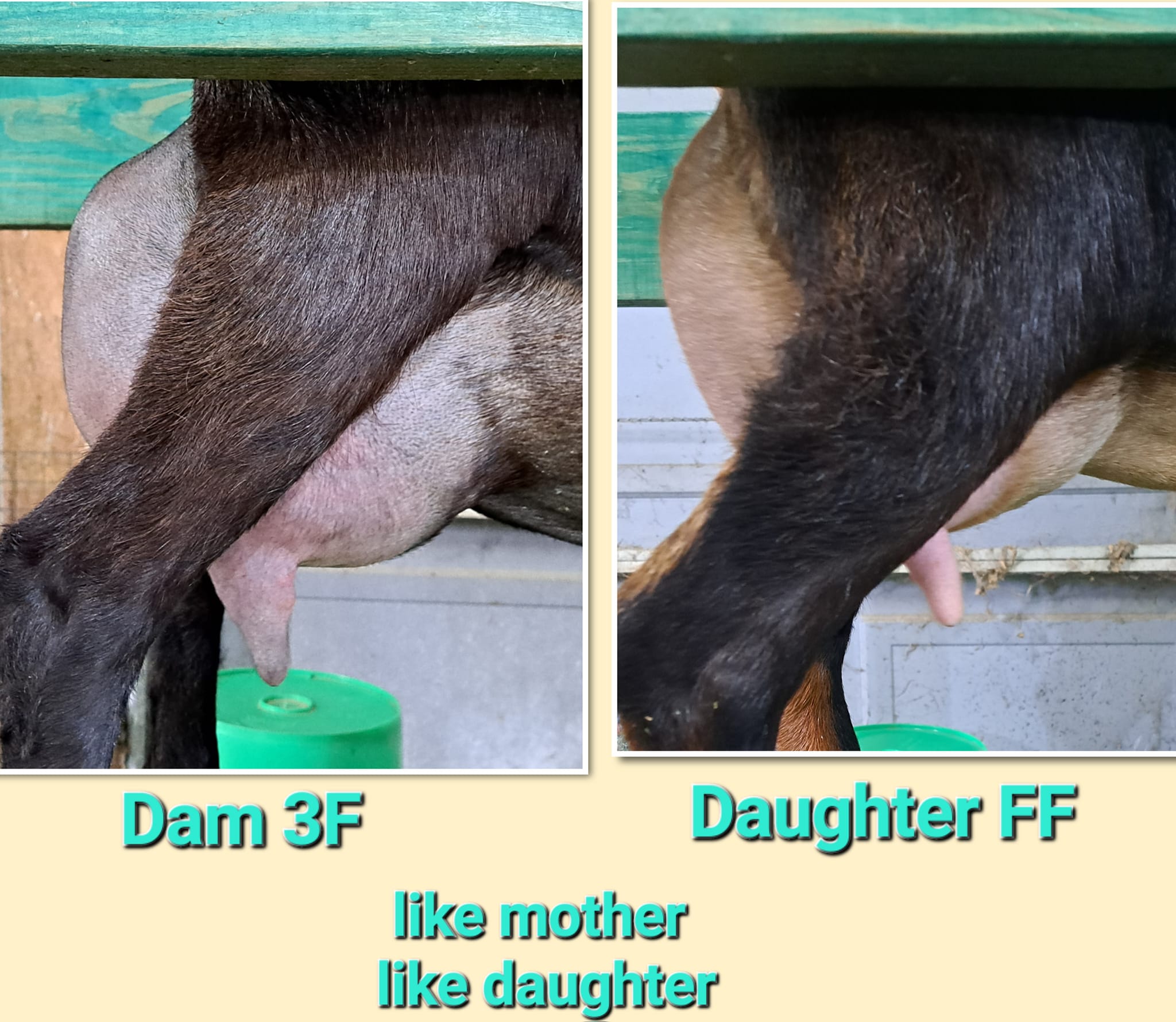 Sire's Dam's Udder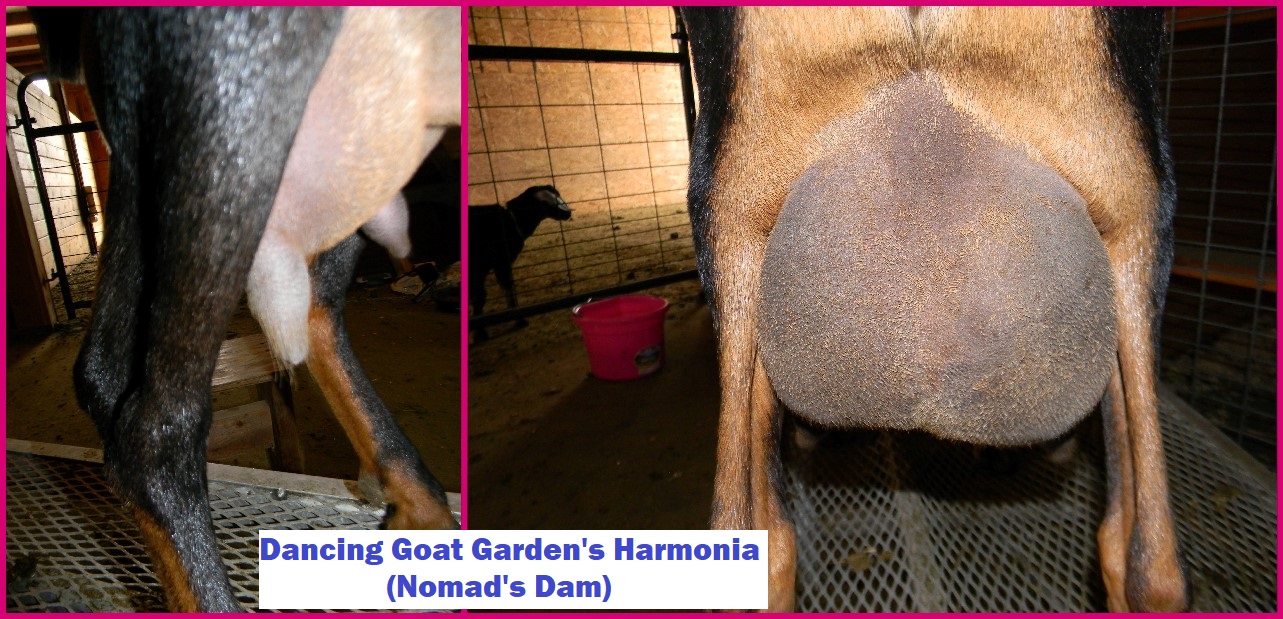 Paternal 1/2 sister's udder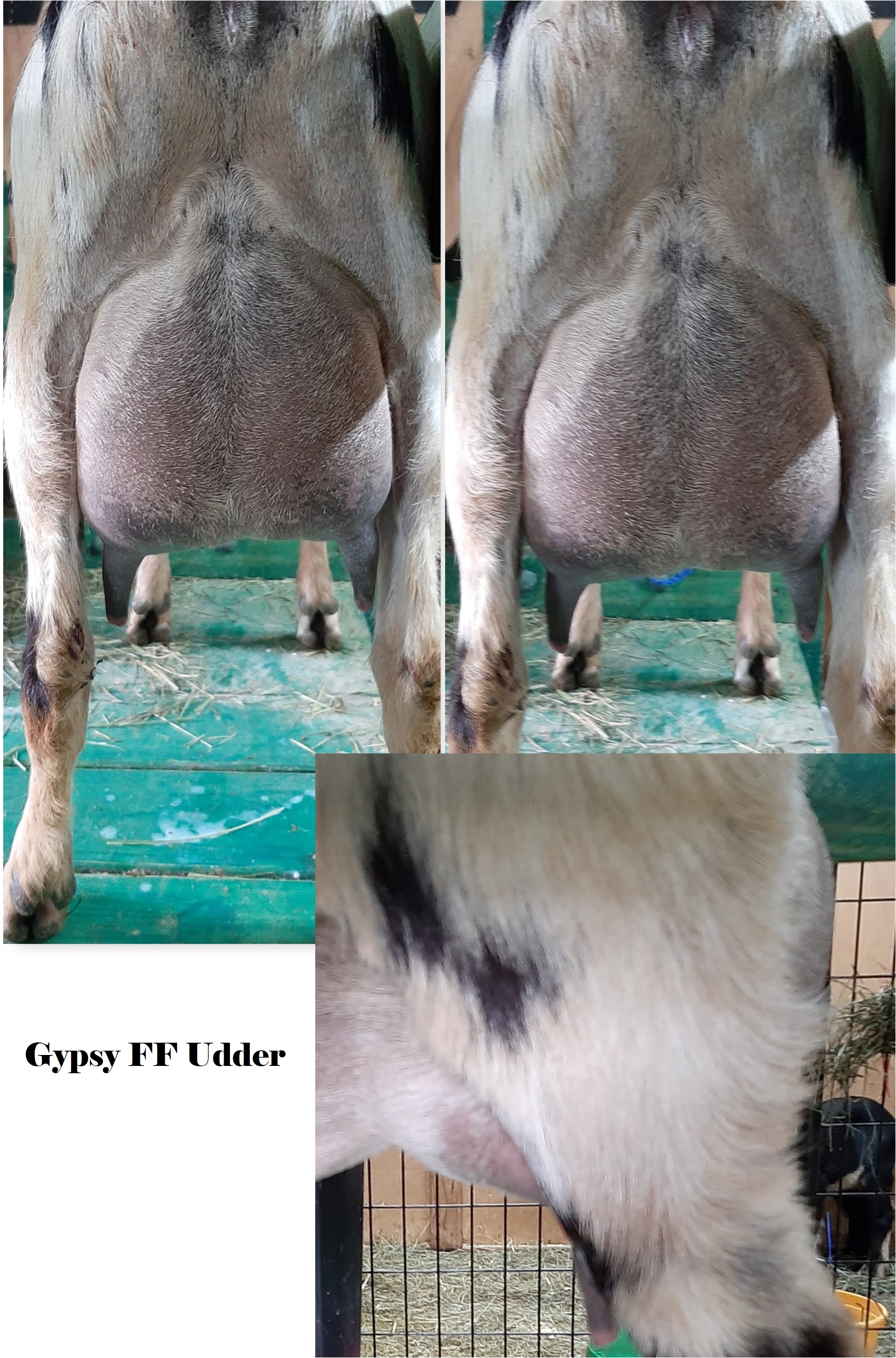 Dam's Sire's Dam