Hawkeye was the first goat I picked out, he is uber friendly and will follow you around like a dog. Which is highly annoying when he is in rut and pee covered.
He comes from a very dairy line of Mini Nubians whose breeder bases her line off of their milk production. Hawkeye's dam does have her milk star(3*P), as does her dam (2*P), and his sire's dam (*P). Hawkeye's dam was in MDGA's 2018 top 5 for "Lbs. of Fat"(she was #5).
His only freshened daughter, Tilly, was on the 2020 305 day milk test top 10 list and was #2 in BF %, as well as the 2021 305 day milk test top 10 list was #4 in BF wt & #1 in BF %.
Sire:Green Gables SF Dash of Freedom*B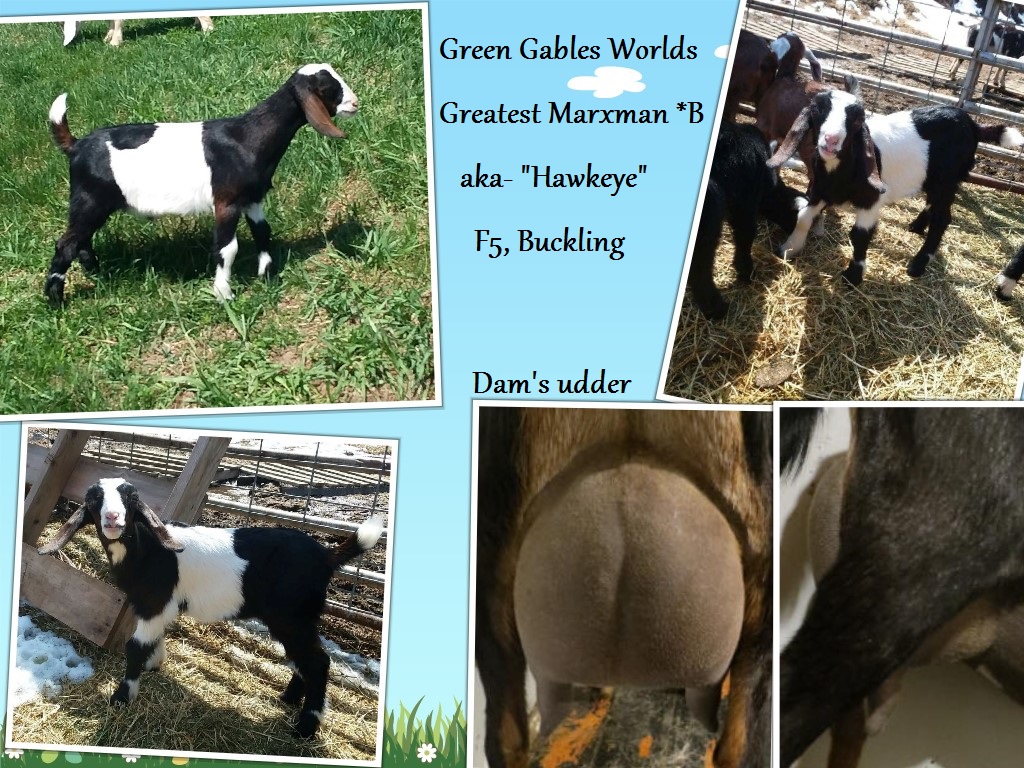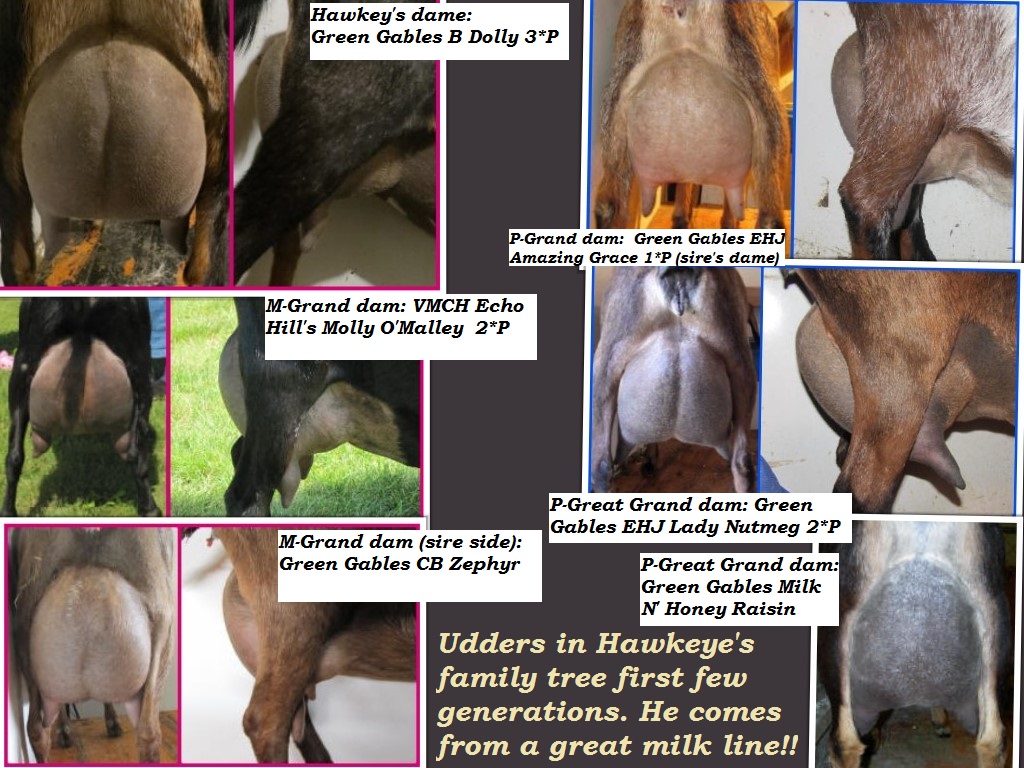 Udder pictures above used by permission from Green Gables Mini Nubians